Caring for Couch Covers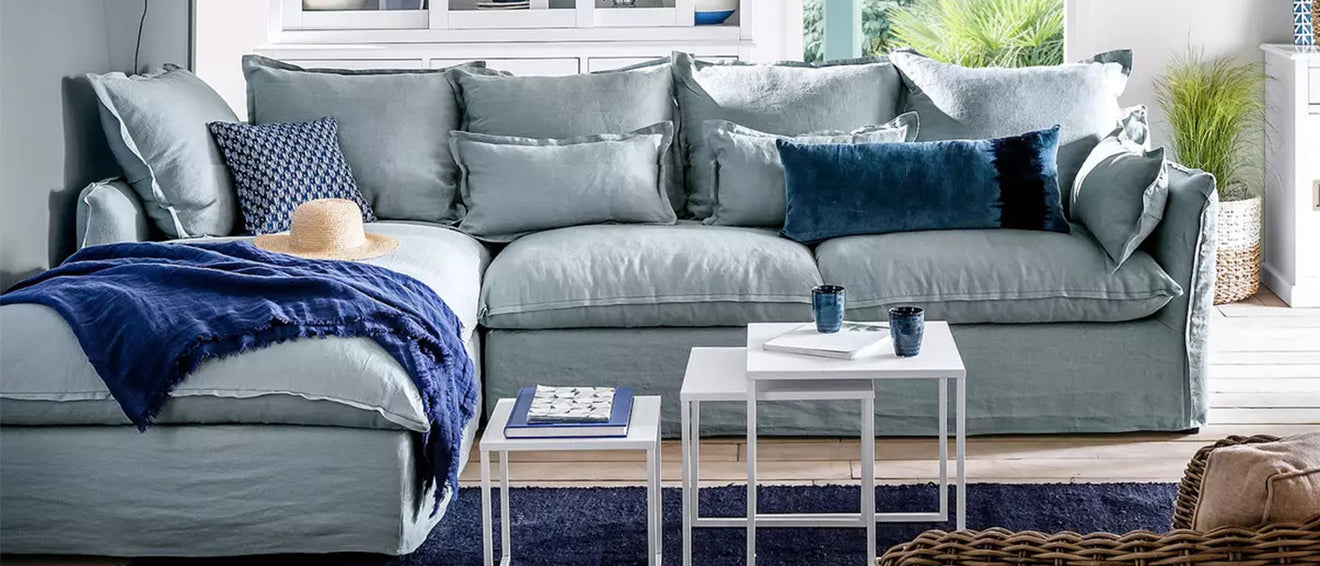 Posted by Thomas Goldsworthy on August 23, 2022
Sofa Maintenance: Caring for Couch Covers
After a big day, your lounge is exactly the place to be to lay and unwind. Sometimes, food and beverages are involved, sometimes it might be a dog, or a cat, and even the kids.

The reality it, when accidents happen, your couch is often the first victim. But then you remember, that is why you had the genius idea of buying a slip covered couch in the first place! Even if you don't spill anything on your sofa, you can still wash the covers. It is pretty cool!
Although people may use the terms slipcovers, couch covers, and lounge covers interchangeably, they all share the same purpose of protecting your sofa.

If you have pets, vacuuming the couch regular is also something we recommend to ensure your fabric remains beautiful.

While nearly all couch cover or slipcover types are machine-washable, different makes of fabric command a specific type of care. We have put together a general guide for you to reference, to ensure you can make the most of your sofa maintenance.
Polyester Couch Cover Care
Polyester is manmade mix which is a blend of strong and durable synthetic fibers. There is a wide range of polyester fabrics, and they are generally preferred due to their soft, hard-wearing, yet durable features.
How to wash your polyester couch covers
Most of the time, polyester covers are safe to be put into a household washing machine, we advise doing so only on a cold wash on the lighted cycle of your machine. For extra protection, also recommend turning your covers inside our when washing.
How to dry and iron your polyester couch covers
Before you throw the covers into the dryer, please take note that polyester can be effected by the heat produced by clothes dryers. Most covers have the ability to be put into a dryer on a cold setting, for a short period of time, although we generally advise against this where possible. Sewn accessories such as Velcro's, and zips can take a beating whilst in the dryer.

Generally, we advise that drying your covers is best done by letting them dry in a normal room temperature environment, most polyester covers do not absorb too much water, so this process can be easy and straight forward. Most covers will not wrinkle easily, so we ask that you do not iron any covers to avoid damage to the fabric.
How to spot clean polyester couch covers
Spot treatment for polyester fabrics is straight forward and should be done within the earliest timeframe a stain is identified. Apply water to cloth, and press gently into the stained area. Work your way from the edges of the affected area into the middle, blotting the stain as you go. Once this has been done, press a dry towel or cloth into the wet area, pulling the moisture out from the fabric. This will absorb excess moisture and speed the drying process.
Polyester couch covers care guide
We recommend keeping washing temperatures below 30°C (in a clothes washer).
Do not bleach. Drip dry in shade only. Do not tumble dry. Do not wring. Do not expose to direct/indirect sunlight. Fit covers back on sofa when slightly damp. Vacuum upholstered furniture regularly. When possible rotate cushions regularly.
Linen Couch Cover Care
Linen is a strong, natural, and lightweight material that feels unique and luxurious on your skin. It's a great fabric for sofas due to its breathability, natural style feeling, and aesthetic looks, although Linen covers can be a little harder to maintain. Linen fibers are also commonly mixed with other fabric, such as cotton and polyester, to create stronger, hybrid fabrics which are perfect for lounging.

How to wash your linen couch covers
Linens and linen blends require a little more care than other coverings to ensure they are kept clean, crisp, and tidy. (In saying that, it is common for linen to get softer over time, after each wash) Linen covers are best cleaned via machine-washing on a cold, gentle cycle.
How to dry your linen couch covers
Washable covers should be naturally drip dried to out of direct sunlight, and applied back to the sofa when the are slightly damp, just short of being completely dry. A little crease and crinkle is all part of the linen look, so if you find yourself wanting to use an iron, we recommend to leave it as.
How to spot clean your linen couch covers
Our recommendation is the age old favorite, 50/50 white vinegar and water mix. Mix equal parts white vinegar and water. We ask recommend that you pour the mixture into a spray bottle and then test the mixture on a part of the sofa that is not visible first to see how it goes. If your linen covers don't react in a way that would concern you, feel free to apply the mixture and dab the areas with a dry cloth once applied.
Linen couch cover care guide
Machine wash not exceeding 30°C. Do not bleach. Drip dry in shade and avoid direct sunlight, do not tumble dry. Do not wring. Do not expose to direct/indirect sunlight. Fit covers back on sofa when slightly damp. Vacuum upholstered furniture regularly. When possible rotate cushions regularly.
Previous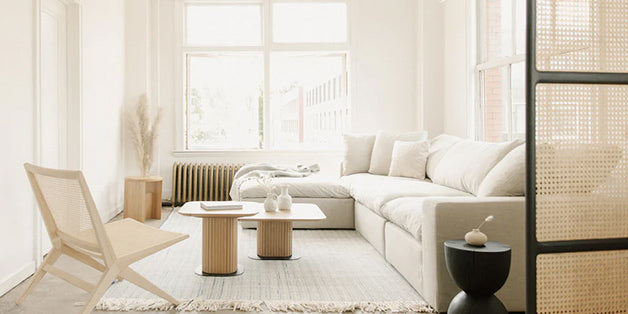 Posted by Thomas Goldsworthy on August 23, 2022
Next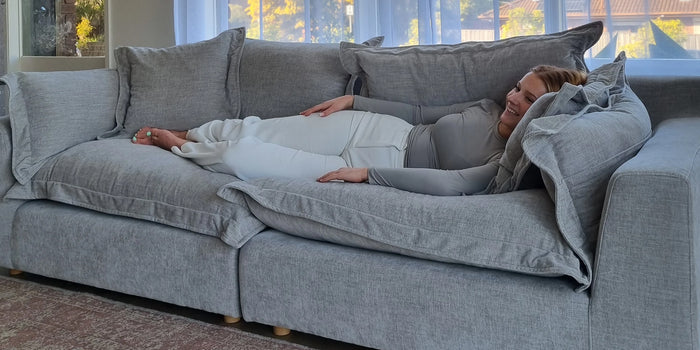 Posted by Thomas Goldsworthy on August 28, 2022