Custom Order Furniture Timeline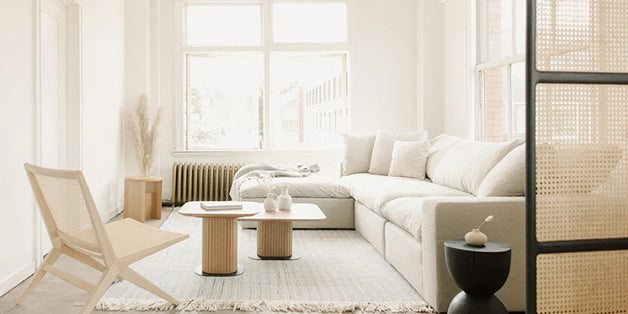 Posted by Thomas Goldsworthy on August 19, 2022
How is your new sofa made?
Learn about how your dream sofa is coming to life! We take a lot of care in getting this right, after all, when you are sitting on it everyday, it is m Huzzah! Now the fun begins. We promise to make you the furniture of your dreams.
Custom Furniture: How Your Order is Made!
Important: COVID-19 still continues to impact delivery times and supply chains. Please note we are working as hard as possible to ship everyone's order in the quickest possible timeframe.
Week 1 - Order Received
Your ordered your sofa, congratulations! Now the fun begins. We promise to make you the sofa that you have always wanted. We aim to have your sofa made within 12 weeks. We start by creating an individual work order and diagram, customizing the shop drawing of the style you chose, and collaborating with our factory team on any questions they have about the order.
Week 2-3 - Fabric and Leather
Next, we order the fabric and leather required to build your sofa, because frame production commences only once the fabric or leather arrives at the factory. The fabrics start out at a mill, where the exact yardage needed to upholster your furniture is cut off the roll, labeled with your order number, and shipped to the factory. We order whole hides of leather, which are rolled to prevent creases and shipped in crate style boxes. Fabric and leather typically arrive at our factory in about 10 to 14 business days from when you place your order.
Week 4-6 - Frame Made Production
After the fabric arrives, production begins in the frame shop, where skilled woodworkers turn lumber into the frame (AKA your furniture's "skeleton"). The best part about buying furniture at Banana Home is that we make exactly what you want. Every frame is built with a kiln dried hardwood (beech). The joints are corner blocked, the frame is glued, and double dowelled. Our standard suspension is sinuous springs, but we also use uni-directional webbing or 8-way-hand-tied springs on specific models which require it.
Week 7-8 - Upholstery
Next up is the upholstery process. Upholstering starts with the cutter, who first inspects the fabric or leather. Then the cutter hand cuts each piece of fabric or leather needed for the frame and cushions. The material then moves onto the sewing group to create the cushions. Meanwhile, the finished hardwood frame is padded with foam and upholstered. The crew finishes up with all the detail work, including installing bases, attaching legs, hammering in nail heads, and stuffing the cushions.
Week 9 - Inspection
Once complete, each sofa moves on to inspection. All the furniture's details are checked against the original order and photographs are taken as confirmation. Each piece is personally by our owner and production manager, Ronny. Approved sofas are then carefully wrapped for shipping.
Week 10 - Shipping
We'll let you in on a little secret, COVID19 is still causing major problems with shipping. Shocking, right? Unfortunately, we still cant predict these dates. Since there is still many delays happening, our shipping options are sometimes a little slow, this is the same issue everywhere. But! Sometimes they are fast. To be on the safe side, we allow three to four weeks for shipping to Australia.
Delivery
The first 300 sofas made by Banana Home were hand delivered by our family, Tom. Every experience was memorable and really drove home who we design for. We also learned the incredible impact of having a fantastic delivery experience. As our business grew, we made the choice of hiring a delivery partners, and the teams we work with Australia wide are an amazing match. Not only do they offer evening and 7 day a week delivery, they provide e-mail or text updates on the day of delivery. And, for the truly interested, downloading their app will let you track the truck as it navigates the city en route to your door.
After Delivery
Surprised to see this section? We know. Some furniture companies set expectations so low that you feel like getting an auto generated e-mail qualifies as good customer service. Well...we're better than that. And we always love to hear from you. Sometimes you want to know if there is a "right" way to clean your sofa. Maybe your dog ate your cushion and you want to know if we can get you more fabric to repair it with (yes, this has actually happened). We are always happy to help a customer! Plus, we love to follow up because nothing makes our day like seeing see photos of happy customers enjoying their new sofas.
Previous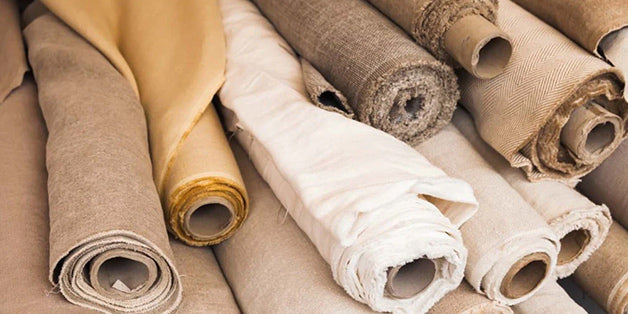 Posted by Thomas Goldsworthy on August 18, 2022
Next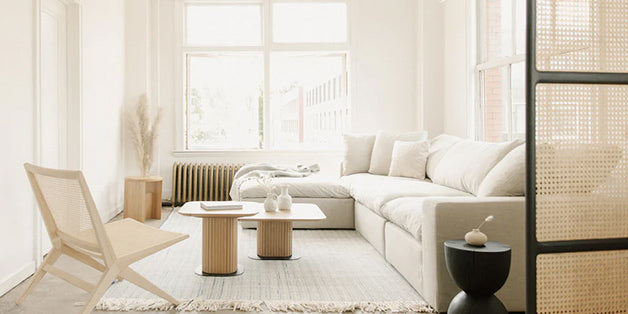 Posted by Thomas Goldsworthy on August 23, 2022