Linen Vs Polyester Fabric Upholstery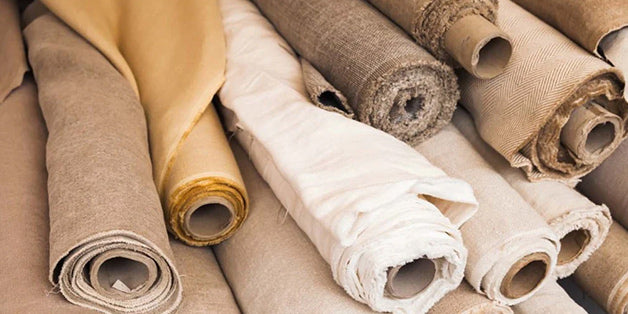 Posted by Thomas Goldsworthy on August 18, 2022
Linen or Polyester, what is best for you?
If you're searching for a new sofa, and you need to make a choice of upholstery fabric, it's important to weigh the pros and cons of both choices to ensure it is the correct choice for you and your family. Linen & Polyester fabric are great choices for furniture because of their durability, strength, and usage. However, to be certain which fabric is right for your home, it's important to evaluate all the pros and cons of each to ensure you make the right choice.
Upholstery 101: What is Linen, and what is Polyester?
Linen Fabric: Linen has similar qualities to cotton but is more loosely woven to create a distinct texture. Linen is spun from the fibers of the flax plant—a plant that has been cultivated for making fabric for nearly 6,0000 years. Linen is stronger than cotton, but can be dyed and woven into countless patterns just like cotton. It can also stain and wrinkle easily, we specialize in performance linens which are better at holding up in high traffic areas like the family living room.

Polyester Fabric: Polyester fabric (polyethylene terephthalate) is a synthetic woven material known for being durable and relatively inexpensive to produce. It was invented in 1941 by British chemists and brought by DuPont to the United States. Polyester rose to prominence in the 1970s as an inexpensive material for suiting and other clothing. Polyester and polyester blends are now the most popular human-made fabrics in the world, and one of the most popular synthetic fabrics overall.
Which one is best for you?
The choice of choosing your fabric should be simple, and it is. Both options, despite different in many ways, both are high performing materials that will make your new piece beautiful. To ensure our furniture include the best coverings possible, we have limited our ranges to ensure both materials are produced to be the highest standard in regards to comfort, feel, durability, and versatility. We have broken down each choice with pros and cons to assist you in making the choice that is right for you. We do not include fabrics in our ranges that have major flaws, such as pilling or warping.
Linen Fabric
Resistant to pilling

Often used for slipcovers, which can be easily dry cleaned

Wicks away moisture

Resistant to fading

Natural (non manmade) fibers

Loose, breathable, woven style feel
Fabric can slightly shrink if not washed correctly

Spots and marks can show easily

Covers are not machine washable, and may need to be dry cleaned
Polyester Fabric
Resistant to fading, wrinkling, and snags
Strong and very hard wearing
Easy to clean
Resistant to fading
Releases water-based stains & easily removes stains
Loose, breathable, woven style feel
Machine washable and cleanable
Manmade to be our softest, most hardwearing fabric
In summary, the choice of Linen or Polyester is entirely up to you. Because we have engineered our polyester ranges to emulate the sought after characteristics that are found in Linen Style fabric (woven, soft, breathable), both options are ideal and compliment all Banana Home sofas. For this reason, coupled with the added versatility and wearability that is available with polyester choices, the polyester ranges are our most popular and majority of customers choose this. If choosing 
Previous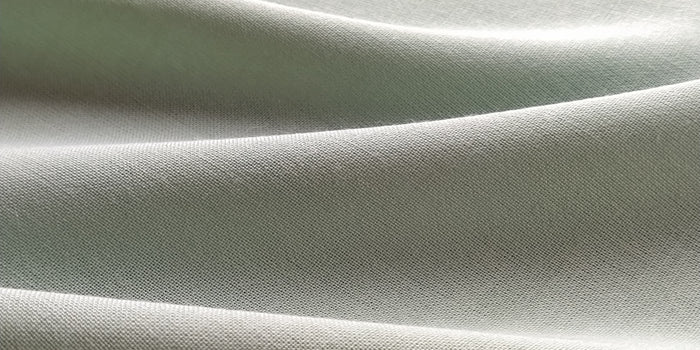 Posted by Thomas Goldsworthy on August 15, 2022
Next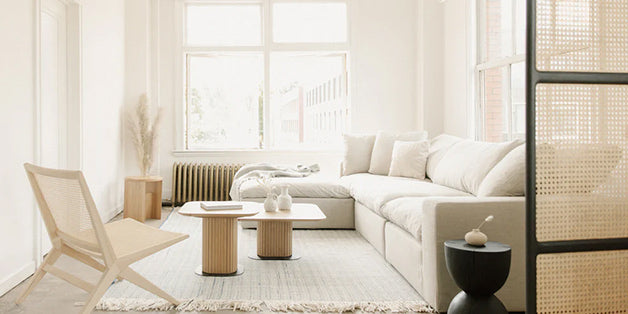 Posted by Thomas Goldsworthy on August 19, 2022