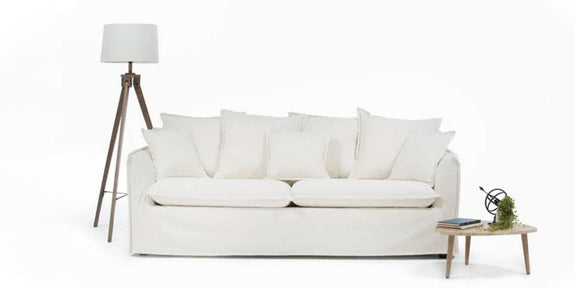 2 Seater Sofas
Banana Home's 2-seater sofa collection, where you'll find the perfect balance of style and comfort. Whether you're looking for a classic or modern 2-seater sofa, our collection has something for everyone. With a variety of colours and styles to choose from, you're sure to find the perfect match for your home décor. The plush upholstery provides a soft and comfortable seating experience, perfect for lounging and spending quality time with loved ones.
What is the standard size of a 2 seater sofa?
For a 2 seater sofa, the standard size is typically anywhere from 66 inches to 88 inches (168-225cm). This size can vary, though, depending on the brand/style. For example, "love seats," which are designed for two people, can have a smaller size than regular 2 seater sofas. You can discover various designs, including 2 seater leather sofa styles, in our broad range - not to mention a variety of configurable options, such as colour and fabric.
Explore our 2-seater sofa collection today and find the perfect blend of comfort and style.
Choosing 2-Seater Sofa for Me and My Partner
What are 2 seater sofas called?
Sofas that are specifically designed for two people are often referred to as a "love seat," but the term "2 seater sofa" is often used as well, depending on the size. Love Seat is a name that dates back to the 19th century when this design was considered a "courting seat, kissing bench, gossip chair, courting bench, or conversation bench."