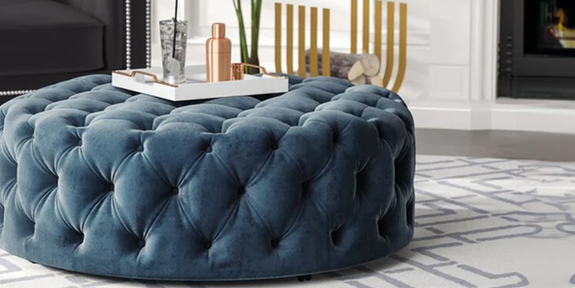 Ottomans
Banana Home's ottoman collection, where you'll find versatile and stylish pieces to enhance any living space. Our ottomans are available in a range of styles, colours, and sizes to suit your unique needs and preferences. They can be used as additional seating, footrests, or even as a coffee table with the addition of a tray. With their multi-functional use, our ottomans are the perfect addition to any room in your home.
What is the purpose of ottomans?
The ottoman appears to be designed for a wide range of purposes. There is something enigmatic about its shape which makes it appealing to people. You can use it for seating, storage, as a coffee table or table centerpiece, a footrest, or as a decorative accent. The possibilities are endless. They make a great addition to any living space, providing comfort and elegance.
Browse our ottoman collection today and experience the perfect blend of functionality and style that only Banana Home can offer.
Finding Ottoman For Your House
An Ottoman is a low, upholstered stool. It is usually padded with cushions, along with a sturdy frame that can support the weight of the person sitting on it. Ottoman is a stable yet comfortable piece of furniture that comes in different colours, designs, shapes and sizes.