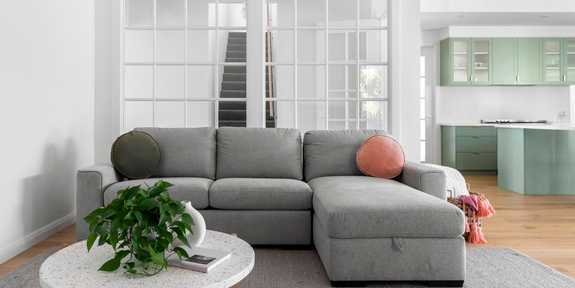 Sofa Beds
When looking for a flexible and space-saving option for their home, sofa beds are the ideal choice. These chic and cozy furnishings double as beds and seating areas, making them ideal for small homes or apartments.
At Banana Home, you can find the ideal sofa bed to meet your needs and go with your décor, thanks to the many different designs and styles available. This Sofa Bed Australia collection might be just what you need to uplift the convenience in your home - particularly for those with limited space. Whether you need a bed for overnight guests or regular use, our sofa beds are made of premium materials and are expertly constructed to offer comfort and support.
Banana Home's sofa bed collection offers a selection of sizes and styles in modern, traditional, and contemporary designs. They work well in living rooms, guest rooms, and even as basic beds. With the addition of a sofa bed, you can quickly transform your room into a welcoming space that is great for relaxing and hosting guests. Find the perfect sofa bed for your home by using our collection.
Sofa Beds: Functionality Meets Comfort
What Types of Sofa Beds Are There?
Buy a sofa bed is exciting, but where do you start? There are several unique types of pull out sofa bed designs, with one possibly suiting your needs better than the other.
With Storage - some sofa beds act as a couch, bed, and storage space all in one! These are remarkably functional and are ideal for smaller spaces or even for a bit of extra convenience.
With Chaise - you can still experience a delightful chaise lounge while enjoying the functionality of a pull-out bed.
Customizable - make it truly your own by customising its look and feel.