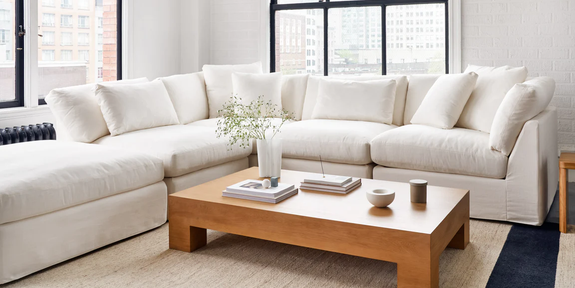 Fabric Sofas
The foundation of any cosy living room, the stylish fabric sofa!
Relax and Unwind with Our Essential Fabric Sofas
What does fabric sofa mean?
A fabric sofa is essentially a sofa designed and upholstered with the fabric used for the exterior material. These fabrics generally include cotton, linen, polyester, acrylic, rayon, nylon, wool, acetate, or even silk. The term "fabric sofa" is typically used to differentiate between fabric and leather sofas. There are many unique types of fabric couches that come with their own visual or comfort characteristics. Our full sofa range will give you plenty of options.