We couldn't believe how challenging it was to find a high-quality sofa that's customizable to fit your style and space. So we created a better way to shop for one. Our customizable furniture experience puts you in the designer's seat—not the other way around.
Made to be uniquely yours
You're not like anyone else, so why settle for furniture that's made for everyone else?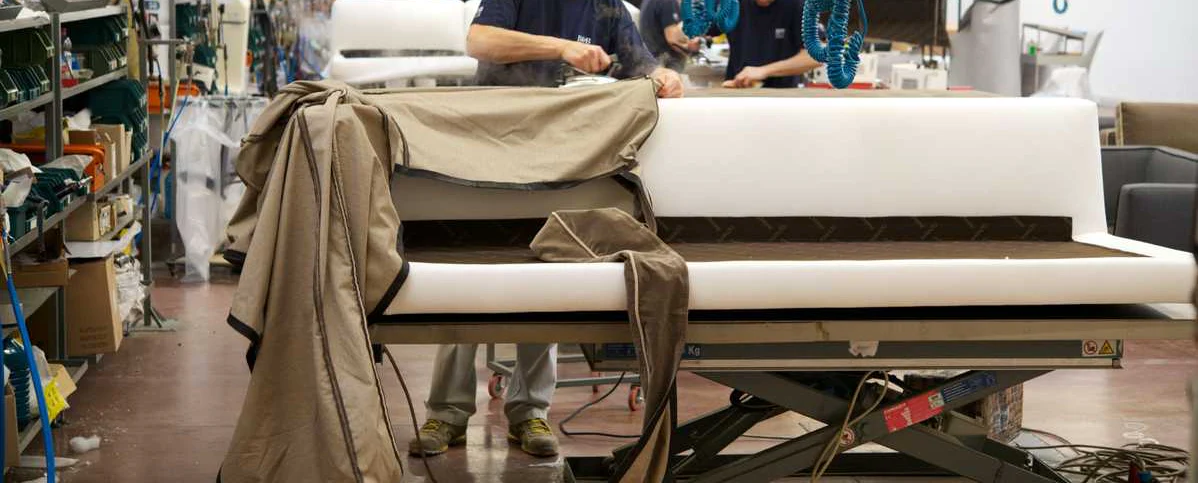 01
Choose Your Covering
Choose from our curated collection of handpicked Fabric & Leather upholstery, tailored for the Australian living home.
02
Choose Your Colour
Choose from a wide range of colours to work with your space, from safe neutrals, to loud accents.
03
Choose Your Size
Pick and choose the size, modular pieces, or collections you want to have your order made in.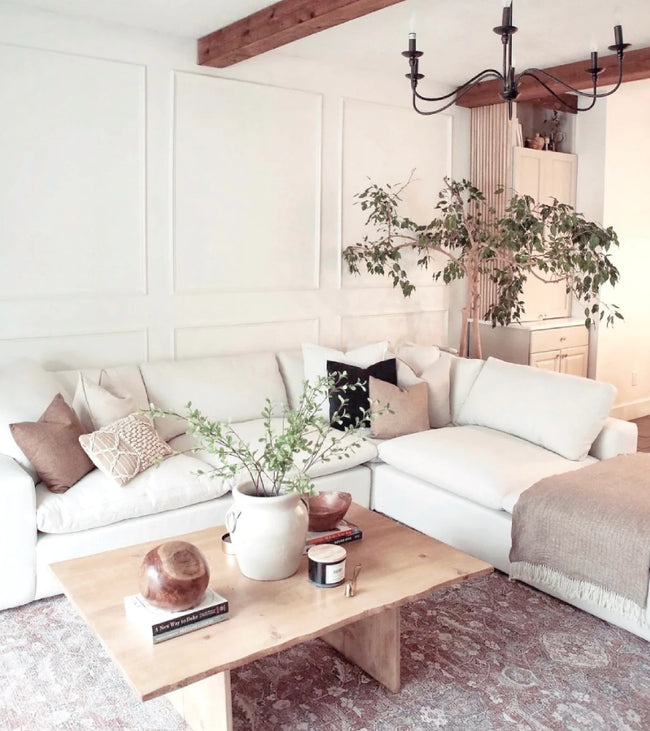 Our Process
Designed with you, for you
MADE TO ORDER DESIGNS
Our sofas don't just sit in a factory, they're made to order just as you designed them. Each and every custom piece is uniquely made for you, not the masses.
HIGH-QUALITY CONSTRUCTION
Every piece is made by hand using the best possible materials, from kiln-dried hardwoods to top grain leathers, and goes through a rigorous 45-point inspection before it's shipped. Trust us, it's worth the wait.
SAFER FABRICS
We test and source our fabrics for durability and safety. We're proud to offer a growing selection of Oeko-Tex® Standard 100 Certified fabrics, which have been carefully tested to be free of anything harmful.
CURATED COLLECTIONS
We source our lighting and rug collections from only the best retail partners. With the latest trends in mind, our curated collections are designed to elevate your one-of-a-kind space.
Our Production
Quality comes first
Each maker we work with is a master of his trade. There are those skilled in the complexities of upholstering premium leather hides. Others know the secrets of shaping and bending wood into sinuous curves. Some work exclusively on sofas, others on exposed wood chairs. All take great pride in the quality of their work—and we take great pride in bringing that superior quality to you.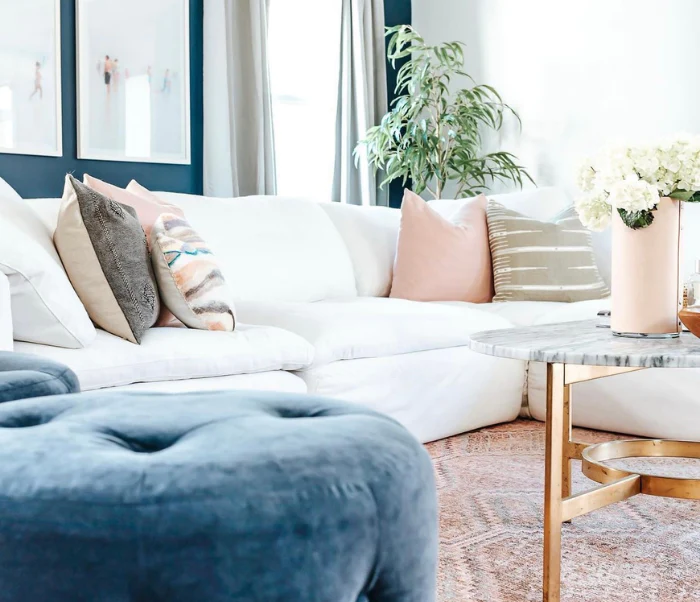 01
Your Product is Made
Over the course of 12 weeks, our expert craftsman handmake your sofa. We keep you updated, each week with build updates, to let you know how it is coming along.
02
Quality Control
Once your sofa is made, we inspect each component to ensure perfection. We check for every seam, and ever squeek.
03
Your Order is Shipped
Once your piece arrives, it hits the road and is out for delivery. All customers are notified well in advanced, so you can be prepared for this special day.