Cloud Classic | 3-Piece Modular Sofa (Includes Ottoman)
Banana Home
Dimension
Each sofa is handmade, to specification based off Australian Living spaces. We offer a wide ranges of sizes to make your house a home. Our modular are connected with Hidden Alligator clips.

Chair/Corner Unit

| | |
| --- | --- |
| Arm Height | 58cm |
| Seat Height | 40cm |
| Seat (Only) Depth | 74cm |
| Seat (Unit) Depth | 110cm |
Armless Chair

| | |
| --- | --- |
| Arm Height | |
| Seat Height | 40cm |
| Seat (Only) Depth | 74cm |
| Seat (Unit) Depth | 110cm |
Ottoman

| | |
| --- | --- |
| Arm Height | |
| Seat Height | 40cm |
| Seat (Only) Depth | 110cm |
| Seat (Unit) Depth | 110cm |
Materials
Inside each Banana Home piece, you'll find premium materials and cut-no-corners construction. We are proud to back up our quality with an industry-leading warranty.
Fabric & Leather
Osaka Performance Fabric is our tailored collection of Waterproof and Stain Proof Fabrics that are paired with the Cloud Sofa. Enjoy sink in comfort, and heavy use with the confidence of our Commercially Rated Osaka Fabric, combining comfort and durability. Soft, sensitive, and the ultimate covering for lounging.
Frame & Timbers
Sustainably sourced, our Russian Larch Hardwood Timbers are used throughout our designs, to ensure a strong, sturdy frame structure that is ever lasting, yet environmentally friendly. Our hardwoods are Kiln Dried prior to construction, to ensure a high degree of strength and durability to handle life's journey.
Upholstery
A leading choice of trade & design professionals, our fabric ranges are the ultimate combination of beauty and performance. Designed by Julienne Odel, our ranges marry the soft hand of premium indoor upholstery with unparalleled durability. Providing superior stain resistance and ease of cleaning.
Cushions & Seating
Our cushions, and seating surpass industry retail standards to delivery a beautiful, and enduring lounge experience. The Cloud Range features a Mix Blend, being 50% Down Fill, combined with 50% Poly Dacron Fibre, to create the ultimate, sensual sofa experience, that makes the Cloud range so popular.
Comfort Test
Making your online furniture shopping experience easier with out comfort overview.

Seat Height

Cushion Sit

Seat Depth

Seat Lean
Shipping
All of our orders are handmade, constructed and built by hand. Depending on your selection, some items may be in stock, or be subject to a lead time based on the build.

In Stock Orders
If you order is in stock, we can ship it in as little as 4 hours depending on your location. If you are located in a Capital City, your order will generally arrive within 2-14 business days, alternatively, if you are regional, you order may arrive within 4-18 business days. You can always ask us, and we will be able to assist you.

Out of Stock/Custom Made Orders
Custom (Handmade) Orders are shipped within 12 Weeks*
So, you want something a little special? Our Custom Order program allows you to access our best designs, in a way that is suited for your home, at trade prices. Our orders are manufactured directly in house, with 40% less overheads involved in the process which allows us to offer our custom designs, at such incredible prices. When you place your order, the process starts immediately. Your couch is handmade by a team of 12 craftsman who take ever step to produce the best possible product we can make.
*Please note shipping times are an estimation only, and can be subject to change based construction & shipping environments.
What We Love
Cloud Like Comfort

Experience the most comfortable sofa we have ever created, the Cloud. Featuring a unique design that is fully modular, the Cloud is handmade from Goose Feather Down, blending with Polyfill and cushioning, to create the most sensual lounging experience we have ever produced.

Versatile Modular

Creating endless possibilities for the indecisive & progressive individuals to fit your unique space. A simple design, that is only 3 indivual units, the Cloud can be ordered in any size, or any setup that you needm, relative to your living space.

Skilfully Crafted

Each component is handcrafted to the highest quality, using 100% Goose Feather to create a Cloud like seating experience. Mixed with Polyfill cushioning, the Cloud Sofa is built to remain gorgeous, and enduring. Its comfort, and profile is built to last the test of time.
Description
The Cloud sofa like one big comfy pillow. Once you take a seat you'll never want to get up again. Choose your favourite composition by connecting the separate modules, and let us upholster it for you!
Delivered within

 

12 - 14

 

weeks.
We ask for a deposit of 30%, pay the rest before ship
Build Information
Maker: Banana Home - Handmade Collections
Build Location: Lakeside Shanghai, Handmade District
Frame: Kiln-dried hardwood + corner-blocked joinery (FSC Timbers/Flex Frame Larix Sibirica Timber)
Suspension: No-Sag Zig Zag Spring, Layered Multi-Density Foams for increase comfort profile
Cushions: All seats feature 100% Down fill seat and back cushions, 100% Goose Feathers wrapped in Quilted Down Core, Feather-wrapped core fill seat cushions Down Feathers wrapped in a Hybrid Foam Core to create a 'Cloud' like experience, that ensures the cushions remain strong and fulfilled for years
Accent Pillows: Each Unit (end) comes with Accent Cushions
Upholstery: Cushions and pillows are slipcovered for ease of use. Simply remove covers for each washing and cleaning (100% polyester basic fabrics)
Upholstery Consideration: Fabric and Leather can vary from different production lots, please consider carefully when ordering extra pieces
Care: Down Seating, unlike foam seating variants, requires occasional care and maintenance to maintain the down's natural buoyancy. We recommend basic fluffing twice a month. Vacuum with an upholstery attachment to keep the Cloud Sofa in the best conditions.
Shipping Time
The Cloud is a handmade item that ships in 14-16 weeks. Please note that because of COVID, delivery times may be a bit longer than usual. When your order is placed, the process starts immediately.
Care Instructions
Treat it right
We want you to enjoy your Banana Home items for years and years to come. But did you know you can help your furniture stay in shape? Let us tell you more:
Location, location, location!
Your item is not a big fan of direct sunlight and heat. So do your furniture a favour and keep it away from sunny spots and radiators as much as possible. Keep it clean You can easily clean your furniture with a vacuum cleaner on low power, using a soft brush.
Shake it!
From time to time, your couch and chair cushions need some tough love to keep them in shape. To start, simply punch and bang at the seat and back cushions. It's ok to be a little bit aggressive here, but be careful with sharp nails and jewellery. Continue punching from one end to the other end and make sure you don't miss a spot. Once you're done, find the centre of the seat and smooth the fabric from the centre point to the edges.
Stains
Did you spot a stain? Don't panic! Immediately blot the stain with a clean, dry white cloth. Please do not rub. If the dry cloth doesn't do the trick, use a damp white cloth to blot the stain. Please do not use any detergent and make sure to use distilled water to reduce the risk of water stains.

Request Samples
Request one of our swatch kits and bring the showroom to you. Delivered within 7 business days, see, touch and experience them for yourself.
Request Swatch Kit Shipped from Us, To you
Each of our pieces are handmade, using techniques that have been passed down through generations and developed long before Ford invented the assembly line.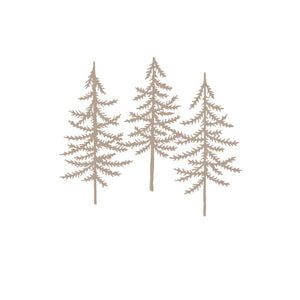 A sofa for the world
We go the extra mile to design simple, eco-friendly products, that make owning Banana Home Furniture a pleasure for the environment, as well as yourself.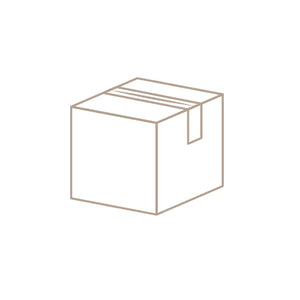 Quick Delivery
Our furniture is shipped in modern, fast way, and convenient way. We delivery directly from our warehouse, reducing transit times, and improving reliability.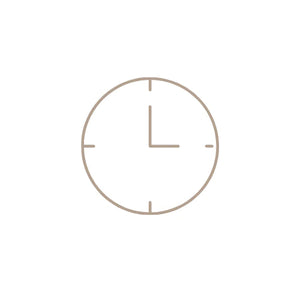 Product Guarantee
We make our sofas to be comfortable, affordable, and well built. Quality is our first objective, and price is our second -we offer 1 Year Warranty on the Preston.
Show off your New Sofa #BananaHomeAU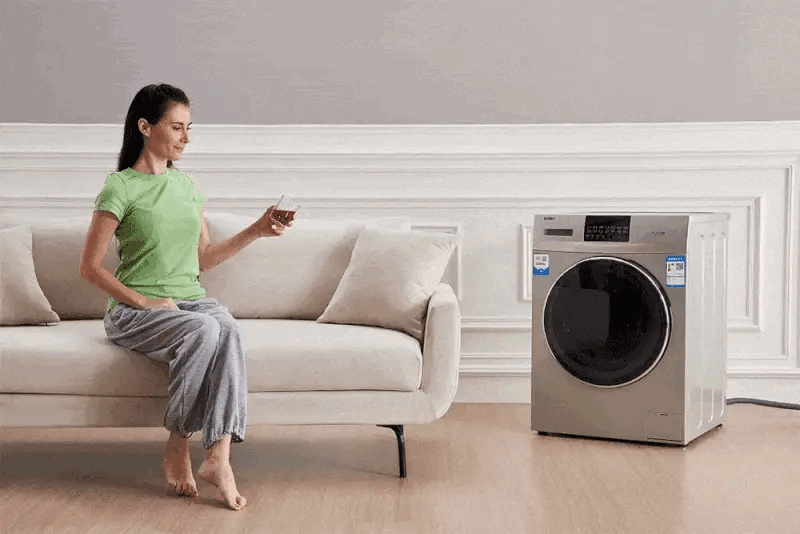 Built for Life
The Cloud features removable & washable covers for easy cleaning & maintenance. Our feather cells, are encased in quilt style bags, to keep feathers secure, and in place for when you need to clean up your mess, or someone else's
Washable Cushion Covers (Seat and Back)
Non Toxic Fabric/Frame Materials (CA65)
Low VOC Particulars
Organic Sterilized Down
Selection of Natural & Performance Fabrics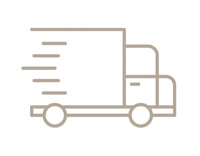 Delivery for this large-sized item
We could have called this FREE DELIVERY and hidden the cost by increasing our prices, but we felt that would be dishonest. So we just charge one price for large items which includes delivery to the room of your choice.
1. ORDER
Pick your delivery date with our friendly sales team. We work around you, to make sure your home.
2. STAY IN TOUCH
You get a notification at least 48 hours prior to delivery, to ensure availability
3. DELIVERY
We deliver to the room of your choice, we also offer white glove services upon request.
Ideas to inspire your everyday living
FAQs Cloud
Can I Customize the Cloud Sofa
The cloud sofa is our most popular modular sofa at Banana Home. To a certain degree, we are able to customise the size of the sofa. However, we have to work in the parameters of the modular dimensions when customising the sofa. This means that each side has to be equal to ensure the modular/square shape. It is important to remember, the Cloud is a highly modular sofa, and as result dimensions cannot be changed as this would reduce the functionality and connectivity of each peice.
Cloud Petite Option:
We offer a petite cloud option that varies slightly from the standard module size for each cloud modular piece. The standard size of each module is 110cm x 110cm, and the size of a petite cloud module is 100cm x 100cm.
Fabric Colour Option
We have gone to great lengths to ensure that we have the best quality fabrics available for our customers. At Banana Home, we offer a wide range of fabrics that allow you to customise your sofa.
Performance technologies are incorporated into our custom sofas to meet the modern Australian lifestyle at affordable prices.
The benefits of the Performance fabrics are the remarkable resistance to stains and odours. A barrier of resistance is formed with each durable fibre that deters spills and stains. If spillage or stains occurs the best approach is to use soap and water to easily clean the liquid spills.
We offer 4 fabric types in a range of different fabric colours:
Linen: Our linen has a unique basket weave look that offers both a pleasing texture, as well as natural variation throughout the multi-colour threads, for a fabric that's as one-of-a-kind as it is durable. Produced with a jacquard loom, this fabric is an outstanding textile designed for an outspoken sofa, the central part of any home, big or small.
Polyester: Liverpool is a strong fabric offering clean structure and chic durability. The angular geometry of this weave is balanced by a clean yarn texture that offers an element of softness without giving up form. If you like a clean-finished feel, with texture and depth both visually and sensually, this fabric is for you.
Lifeproof (POLYESTER): The Lifgeproof Performance Weave uses a garment-inspired twill weave to exude sophistication and is designed for larger format seating cushions, particularly feather-style sofas. The multi-layered yarns produce a heathered effect against a saturated colour palette that's very soft to the touch, and in fact, liquid-resistant, inviting warmer white and lighter tones.
Leather: Renaissance Full Grain Leather employs the vintage look of well-worn equestrian gear. However, contemporary tanning techniques create an inimitable warm patina. Each top grain hide is intentionally selected - to showcase the natural look of genuine leather with a light protective top coat that helps resist spills and stains.
Feather or fibre-fill
Our down cushions are soft and luxurious. Models that are made from down feathers are intentionally built with a foam/down ratio that delivers the most sensual comfort experience, whilst delivering visual and comfort performance for years to come. If you use too much down, the seat will be deformed in years to come, if you use too little down, the sofa will not exhibit the amazing comfort people expect from feathers.

We're an almost entirely vertical company, which allows us to be very deliberate about the vendors we work with. Our distributor only uses non-live-plucked down feathers, which they obtain as natural byproducts of the food industry. They're audited and inspected by the Feather and Down Association every year, and their certification is renewed annually. Of course, we understand that Feather Down isn't for everyone. It's why we put so much effort into making our Poly Fill as similar in feel as possible.

Our Poly-fill consists of small, curled polyester fibres that are man-made. This option is referred to as the down alternative, they're designed to mimic the soft, lightweight qualities of down fill. This alternative is suitable for people who experience allergies when exposed to true genuine down.
How Long Does it Take to Customize an item
Our sofas don't just sit in a factory, they're made to order just as you designed them. Each and every custom piece is uniquely made for you, not the masses. Every piece is made by hand using the best possible materials and goes through a rigorous 45-point inspection before it's shipped. Trust us, it's worth the wait.
Our manufacturing period is usually 12-14 weeks. Your sofa does not exist yet, it will be built from scratch and handmade by our team over 10 weeks. The current Estimated Time of Arrival in Australia is approximately 16 - 18 weeks from the date that you place the order - this is an estimation only and may be subject to further delay.
It is important that we let you know at this early stage we will be doing everything we can to get your order shipped and delivered to you as soon as we can, although due to the ongoing effects of the COVID-19 pandemic, any dates and times we provide are estimates only and are subject to delay.
Whilst you can work off the ETA we have provided you as a guide, shipping times can change at any time, this has been a common narrative since March 2020. We do expect your order to ship in time, although in the event of a delay, we will notify you as early as we can.
Our advice and tips:
Delivery times and ETAs are estimate only, and may be subject to change.
Do not get rid of your old sofa until our delivery agent confirms directly with you, as delays can occur at any moment, especially in the last stages of shipping.
Keep an eye out for your inbox (and Junk folder) for updates to let you know how your order is tracking.
Deposits on custom furniture cannot be refunded after 21 days.
Please express any 'must have in my home by' dates so we can give you an honest expectation of the likelihood of this happening.
Changes in fabric, configuration, and covering may not be available after 15 days.
The good news is, our workshop is still producing on time and we expect no delays in the production of your order. If there is anything else you need between now and then, please feel free to reach us on (03) 9500 0799, or send us an email , or send us an email (info@bananahome.com.au)
Cloud Warranty
We provide the following supplier warranties against defects: The Cloud sofa has a 5 year structural on frames; 3 year on seating and mechanisms (mechanisms covered to 120 kg weight load only) and 1 year on stitching/covering.

Defects covered by Banana Home supplier warranties will be repaired or replaced at the discretion of Banana Home (subject to your rights under the ACL with respect to major failures) without cost to you for parts or direct repair labour.

Banana Home supplier warranties do not cover, and we are not liable for, any fading or other change in colouration ("exposure"), any damage caused by general day to day wear and tear ("general usage") or if the goods are used in a manner outside of their prescribed or ordinary use. All other warranties and liability of Banana Home for any loss or damage, direct or consequential, is expressly excluded.

The rights given by Banana Home supplier warranties are in addition to any rights and remedies you may have under the ACL and other laws. To claim under a Banana Home supplier warranty you should contact our head office at - info@bananahome.com.au. Subject to your rights under the ACL, you are responsible for all costs associated with the claim including all freightage and transport costs. You must provide sufficient evidence of proof of purchase to be entitled to claim.
30% Deposit & delivery fees
We offer our customers the option to pay an upfront 30% deposit to confirm the order. If you are checking out online, use the code 'deposit' in the discount code section, to generate the 30% deposit. Alternatively, our sales team can send you an invoice for your specific order, in which we can process the 30% deposit in the invoice.

The final payment is due just before the item arrives in our warehouse. This gives us time to confirm the cost of delivery as well as any delivery logistics. Please note that all of our products incur a delivery fee, which is calculated according to your postcode. This fee can be paid with the 30% deposit, if you find that the delivery fee has not been included in your deposit, it will be added to your final payment.