Modern Mid-Century Furniture: What We Love About It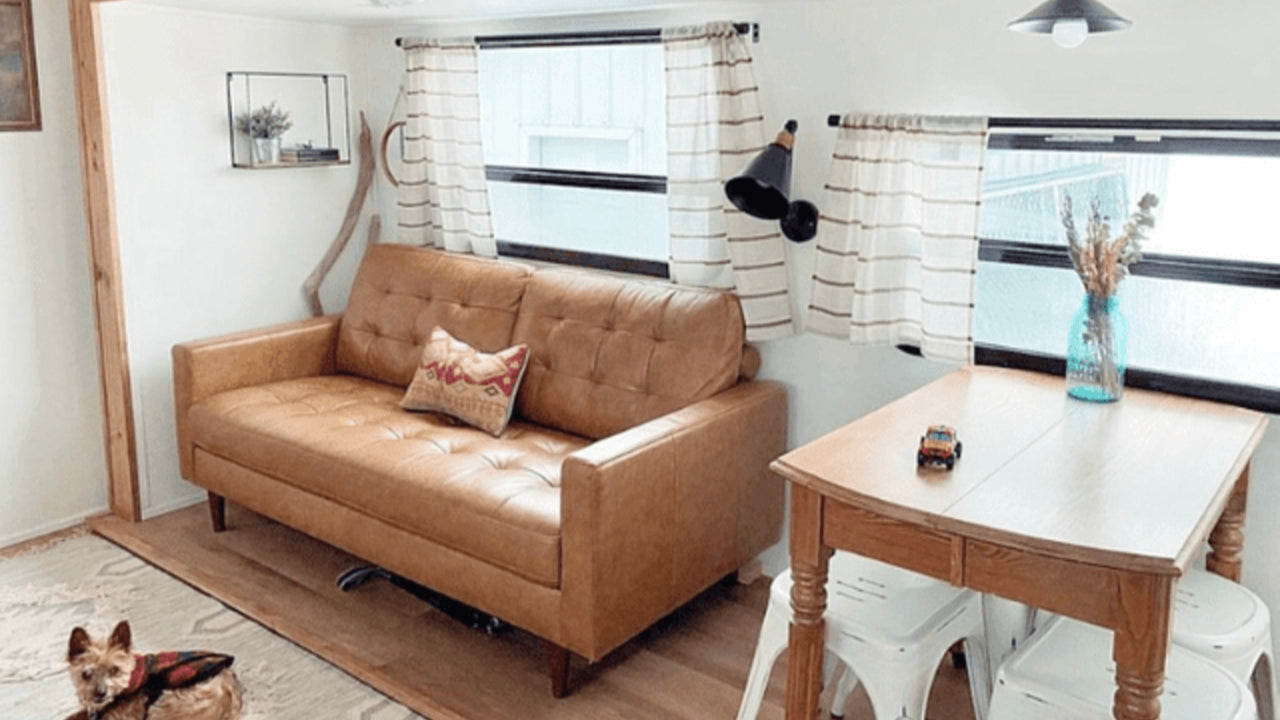 Posted by Thomas Goldsworthy on October 20, 2022
A style that debuted nearly 70 years ago, modern furniture of the mid-century era continues to enjoy enduring popularity. Its elegance and functionality are the essences of its appeal as a timeless interior style.
Let's take a closer look at the mid-century style
Mid-century sofas designs are known for their sculptural details, sleek frameworks, and durable functionality. As a pioneering design of the 1940s, the mid-century style originated due to the rapid growth of cities and suburbanization following World War II. Due to increasing housing demands, living spaces are becoming more compact, thus requiring furniture designs that are both clever and compact.
Mid-century modern design's timeless and thoughtful characteristics remain a popular choice for many homeowners. Mid-century style is perfect for your house for the following reasons.
Stylish looks according to the needs of the modern world
A significant reason mid-century sofa design holds its popularity is that it combines the retro appeal of mid-century grace with the lifestyle demands of modern times. The mid-century style evolved with time to meet the practical requirements we face as a society in the age of technology.
The right choice for all types of functions and events
Functionality and flexibility are the core characteristics of mid-century modernism. Mid-century modern furniture style is versatile, making it suitable for everyday use and more formal occasions.
Let's take a look at our Lottie sofa; the Lottie Tan Leather Couch, with its sleek, durable, and spectacular appearance, is the perfect addition to any living or working space in need of luxury comforts. Besides its elegant curves, Lottie offers flexibility in decoration so that this sofa would look equally impressive in a professional setting.
The tapered legs of mid-century modern furniture are another signature design feature. The iconic flair shows off the floor space, giving the impression of spaciousness and making the style so beloved. As a final point, a discussion of functional design would not be complete without mentioning size and proportion.
In this era of ever-smaller homes, mid-century modern sofas are ubiquitous in urban living spaces. It is designed to fit small spaces despite being highly functional. Scandinavian and contemporary furniture styles also follow the same trend of having well-sized furniture for modern homes. When it comes to mid-century modern style, the proportion is highlighted by the clean lines.
Luxury and comfort rolled into one
It's easier to add a sense of refined relaxation with a mid-century modern sofa. A vital component of the polished and dreamy look involves combining organic materials with classy finishes.
Mid-century modern houses are characterized by dark and deep wood textures, which create a sophisticated aesthetic effect. Combining textures and finishes enables mid-century style to integrate seamlessly with any furniture design, like contemporary, without looking odd.
The Lottie sofa collections from Banana Home, which include contemporary styles and mid-century modern, are built with urban living in mind. Offering classic outlines with a contemporary edge and luxe accents that make your house stand out, the Lottie sofa collection demonstrates the most trending styles today, ranging from mid-century modern to Scandinavian and contemporary.
Previous
Posted by Thomas Goldsworthy on October 06, 2022
Next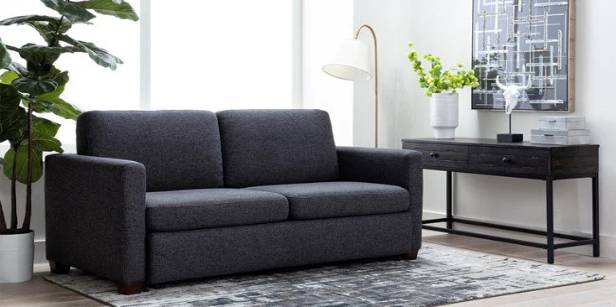 Posted by Thomas Goldsworthy on November 17, 2022