How to Choose the Right Sofa Bed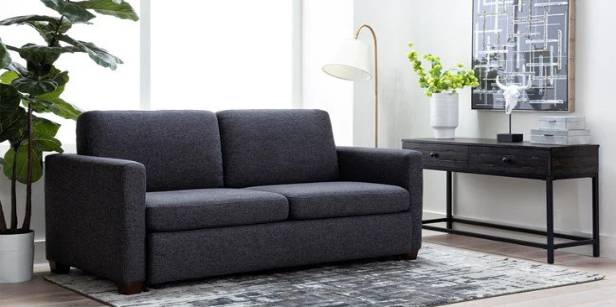 Posted by Thomas Goldsworthy on November 17, 2022
With research and planning, you can buy the most suitable sofa bed for your space. The following guide will help you in buying a sofa bed that offers ease of use, maximum comfort, excellent space efficiency, and a pleasing aesthetic.
Having a small sofa bed has several benefits, including:
Additional Capacity
Quality sofa beds are the best way to expand the size of your home. In addition, you can accommodate up to two extra overnight guests with a sofa bed.
Saving Space
It is not always possible to dedicate an entire room to guests; therefore, buying a sofa bed is necessary. The guests can sleep comfortably on it at night and use the same space during the day for recreation.
Smart Investment
A modern small sofa bed offers the same level of comfort, style and choice as single-purpose sofas. In addition, a high-quality sofa bed will last for years, so buying a sofa bed is a good investment.
The Quality, Comfort and Choice You Deserve
Sofa beds provide better sleep quality than inflatable mattresses. Your guests can have the same level of comfort as a conventional bed thanks to the excellent quality and wide variety of small sofa beds. Various styles and price ranges of sofa beds are available; unfortunately, no single sofa bed is suitable for everyone. Hence make your selection based on your own needs and expectations.
Colour and Fabric
Some sofa beds are customizable by upholstering them in your desired fabric. First, find out what type of material would complement the interior of your living room. Your vendor should be able to tailor your sofa bed according to your needs, and some may even let you provide your materials.
Mattress
The mattress and mechanisms for sofa beds vary greatly, ranging from foam to cotton and latex with innerspring. Combining innerspring with latex or memory foam is superb for maximum comfort and durability.
Polyester and cotton– one of the most economical materials for futon-style sofa beds is cotton and polyester.
Foam – Foam sofa beds are becoming less popular, but the value of high-density foam cannot be overstated because of its durability. However, high-density foam might be challenging to sleep on for a more extended duration due to its firmness.
Innerspring Mattress – some sofa beds come with 4-inch innerspring mattresses with a trampoline frame.
For Extra Support – Retailers may provide special mechanisms to support four-inch mattresses, such as posture slat bases made of timber. Posture slats give more support for hips and heads with less partner disturbance.
Frame
In most sofa beds, there are two frames: one supports the shape of the couch, whereas the other supports the mattress and lets you adjust the bed. Different types of frames are available, including timber and steel.
Mechanisms for Bed
Best sofa bed Australia come with these user-friendly bedding mechanisms.
Click-clack – Sofa beds use this basic mechanism to fold out by simply pulling the sofa frame forward till it clicks to change the sofa into a bed. For folding back, reverse the process.
Pull-out– This mechanism allows you to convert the maple sofa bed into a bed through a hidden handle beneath the cushions or inside the sofa .
Slide out - Slide-out mechanisms require you to move forward the main seating area of the sofa to fill in the empty spaces, allowing you to use the entire lounge as a sofa bed. This mechanism is used in our maple sofa bed, making it easy to operate. 
Previous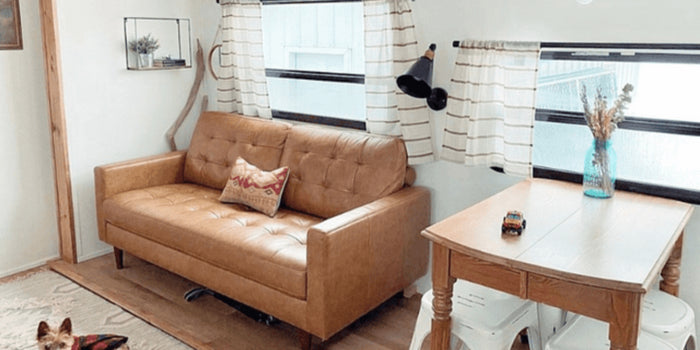 Posted by Thomas Goldsworthy on October 20, 2022
Next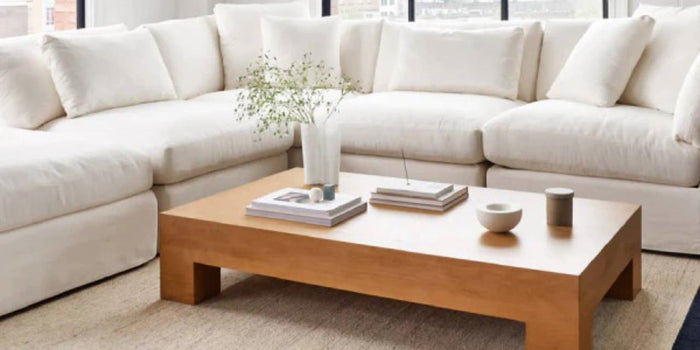 Posted by Thomas Goldsworthy on December 01, 2022