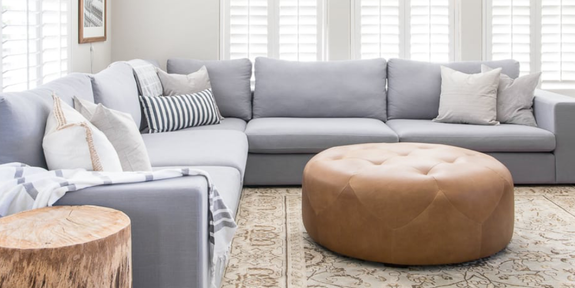 Corner Sofa
Welcome to our comprehensive collection of corner sofas, designed to add a touch of elegance and maximise your living space. Each corner sectional sofa in our collection is carefully crafted to provide not only a striking focal point in your room but also a cosy retreat after a long day.

Explore our diverse range that spans from the luxurious comfort of the Cloud Couch collection, both cloud classic and cloud cosy variations, to the modern sophistication of Elster, Dream, Bayside, and Macedon. Each piece has been designed with a unique blend of style and function, promising to enhance any living space with its distinctive charm.

Delve into the world of our corner sofa section and discover a myriad of design options. Whether you prefer a contemporary look or a classic touch, you'll find a corner sofa sectional that is perfect for your home. Make the most of your living space and ensure your comfort with a corner sectional sofa from our exceptional collection. Enjoy to exploring our sofa collection and finding the perfect fit for your living area!
Transform your home into a sanctuary with Banana Home's exquisite collections of bed frame, mattress, leather sofa, velvet sofa and cloud couch covers, featuring a range of styles, colours, and sizes to suit your unique needs and preferences.
Find Your Ideal Corner Sofa Sectional: Maximising Comfort and Space
Unleashing a transformative potential in your living area, a corner sofa elegantly nestles into corners, crafting an inviting, right-angled seating arrangement. With most styles reflecting an L-shape, the corner couch ideally provides seating for five to seven people, serving as an incredible space-saver that leaves room for additional décor pieces.