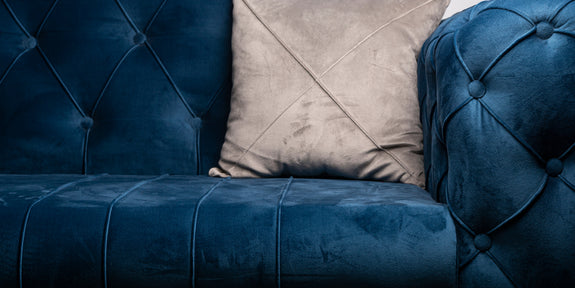 Velvet Sofas
Pleasantly soft on the eyes and to the touch, our Velvet Sofas Australia range will amp up the luxury in your living space effortlessly.
Is velvet fabric sofa good?
Highly resilient and beautifully charming, a velvet sofa makes a wonderful and luxurious addition to any living space. Velvet keeps up with daily, ongoing use, making it a resistant choice against wear and tear. The absence of loose threads gives it a flat pile, preventing nasty snags and making it particularly easy to clean compared to many other types of fabric. A truly elegant, sophisticated, and durable choice! In addition to our velvet sofas Australia range, there are also many other sofas to browse and meet your needs.
Indulge in the luxurious comfort of Banana Home's collections of leather sofa and cloud couch covers, ranging from classic to modern designs to suit any home décor. Elevate your home's luxurious style and comfort by pairing your velvet sofa with our collection of high-quality bed frames and mattresses.
Effortlessly Adding Luxury to Your Space With Velvet Sofa
Are velvet sofas hard to clean?
Contrary to popular opinions, a velvet sofa is quite easy to clean. The key is to act fast and keep up with a consistent cleaning routine to ensure its long-term survivability. If there is any spill or stain, don't hesitate! If you leave it too long, the stain will seep into the base and become more permanent. Use a clean and dry cloth to blot the mark, but don't be afraid to use a damp cloth if you need to for harsher stains. Be sure to let the sofa air dry afterwards.