10 Chaise Sofas to Maximise Comfort and Style in Your Home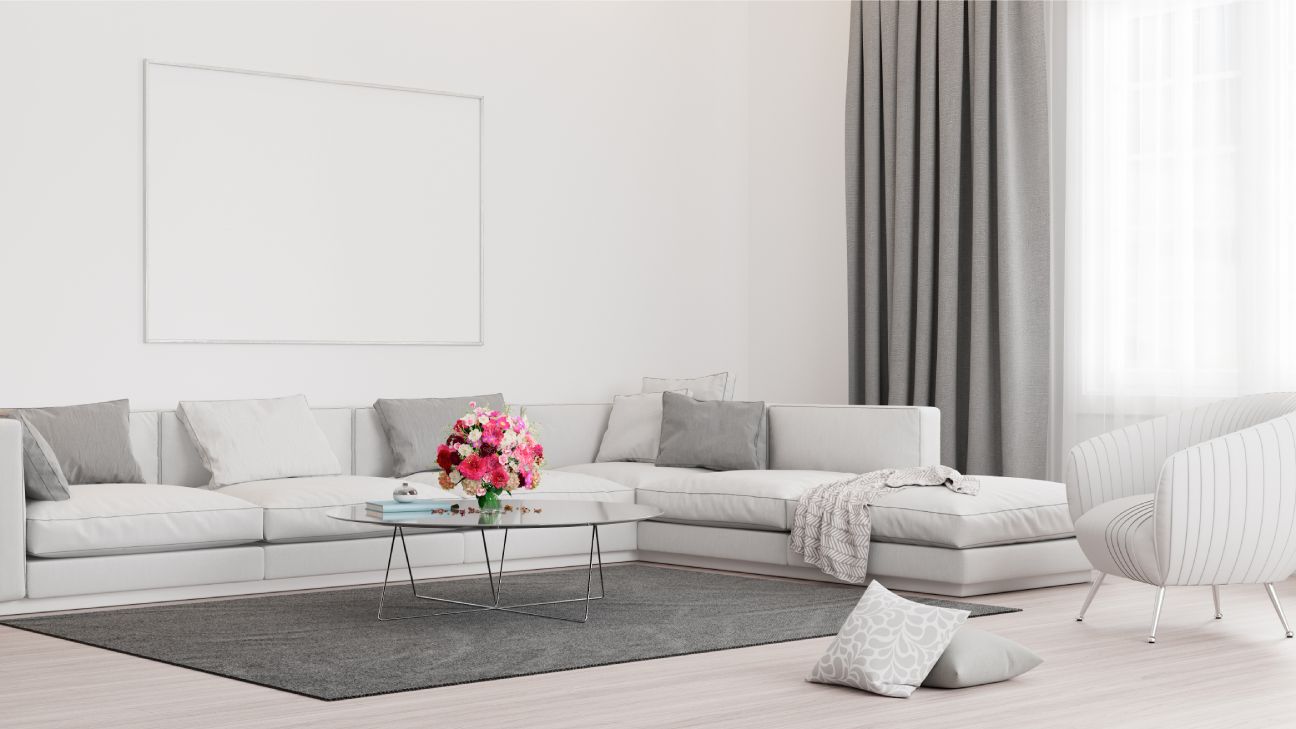 Posted by Thomas Goldsworthy on June 09, 2023
Are you on the hunt for the perfect chaise sofa to complement your living room? Look no further. We've compiled a list of the 10 best chaise sofas that will add both comfort and style to your home.
1. Preston 6 Seater Sofa with Chaise
First on our list is the Preston 6 Seater Sofa with Chaise. This adaptable piece of furniture blends style and affordability. With its high-density fill and polyester-based composition, comfort meets durability in this expertly crafted sofa. The sleek grey colour fits into any decor scheme, and the handpicked selection of easy-to-clean performance fabrics make it a long-term, cherished addition to your home.
2. Cloud Couch
Next up is the luxurious Cloud Couch, available in two styles: Cloud Classic and Cloud Cosy. Made with Russian Larch Hardwood for an unmatched level of stability, the cushions are a combination of high-density foam, down fill, and poly dacron fibre, ensuring an unparalleled comfort experience. Choose between our standard 54% Viscose/24% Linen/22% Cotton fabric or opt for the 100% Polyester variant for a more luxurious feel.
3. Ryder 6 Seater Lounge Sofa with Chaise
The Ryder 6 Seater Lounge Sofa with Chaise is another fantastic option. Available in several styles, including left or right-hand facing chaise, and with storage ottoman options, it's a great addition to any living space. Its stylish design and range of colour options, coupled with its affordable price, make it a worthy contender on our list.
4. Aswan Chaise Velvet Sofa
If you're seeking classical style and comfort, the Aswan Chaise Velvet Sofa is a perfect choice. Crafted from a unique cotton and synthetic blend performance velvet, it's resistant to crushing, marking, pilling, and stains. Choose between a 3-seater or 4-seater configuration, and recline in total peace of mind with this conversation-starter piece.
5. David 3 Seater Sofa with Reverse Chaise
The David 3 Seater Sofa with Reverse Chaise offers a timeless design with a polyester-based Grey Linen fabric. This affordable, durable, yet stylish sofa is perfect for modern Australian homes. The in-stock status and attractive price tag make it an ideal choice for those on a tight schedule and budget.
6. Hopkins 4 Seater with Chaise Sofa
Hopkins 4 Seater with Chaise Sofa is handcrafted to perfection. The commercial-grade fabric and sustainably sourced Russian Larch Hardwood frame guarantee a long-lasting lounge experience. Available in 4 and 5-seater options, Hopkins invites you to relax in its deep, comfortable cushions.
7. Hugo 4 Seater Chaise Sofa
The Hugo 4 Seater Chaise Sofa combines an Oak Base with a Weave Fabric upholstery. It is available in various colours and offers a sturdy yet soft design that meets your styling and comfort needs.
8. Okin 3.5 Seater Chaise Sofa
The Okin 3.5 Seater Chaise Sofa screams modern, retro, and chic all at once. It features a mid-size sofa cushion and loose seat cushions, providing ample room to curl up or stretch out. This statement piece is handcrafted and takes about 12 weeks for delivery – a true testament to its quality and uniqueness.
9. Balmoral 3 Seater Sofa with Linen Slipcover with Chaise
The Balmoral 3 Seater Sofa offers a cloud-like comfort that rivals any bed. It features relaxed, loose pillow cushions filled with a feather blend, inviting warmth into your space. The customisable modular design and the use of Osaka Performance Fabric make it an excellent choice for those seeking both style and comfort.
10. Moke Fabric 4 Seater with Reverse Chaise
Lastly, the Moke Fabric 4 Seater with Reverse Chaise is a value-for-money option with its simple profile and durable Polyester-based Grey Linen. Its humble grey tone makes it a perfect lounge for the modern Australian home.
Now that we've given you some fantastic options to choose from, we hope you'll find the perfect chaise sofa to complete your living space. Remember, a great sofa offers comfort and seamlessly blends with your interior, adding a touch of your personality to your home.
Previous
Posted by Thomas Goldsworthy on June 02, 2023