How to Prep Your Bedroom for a Mindful Morning Routine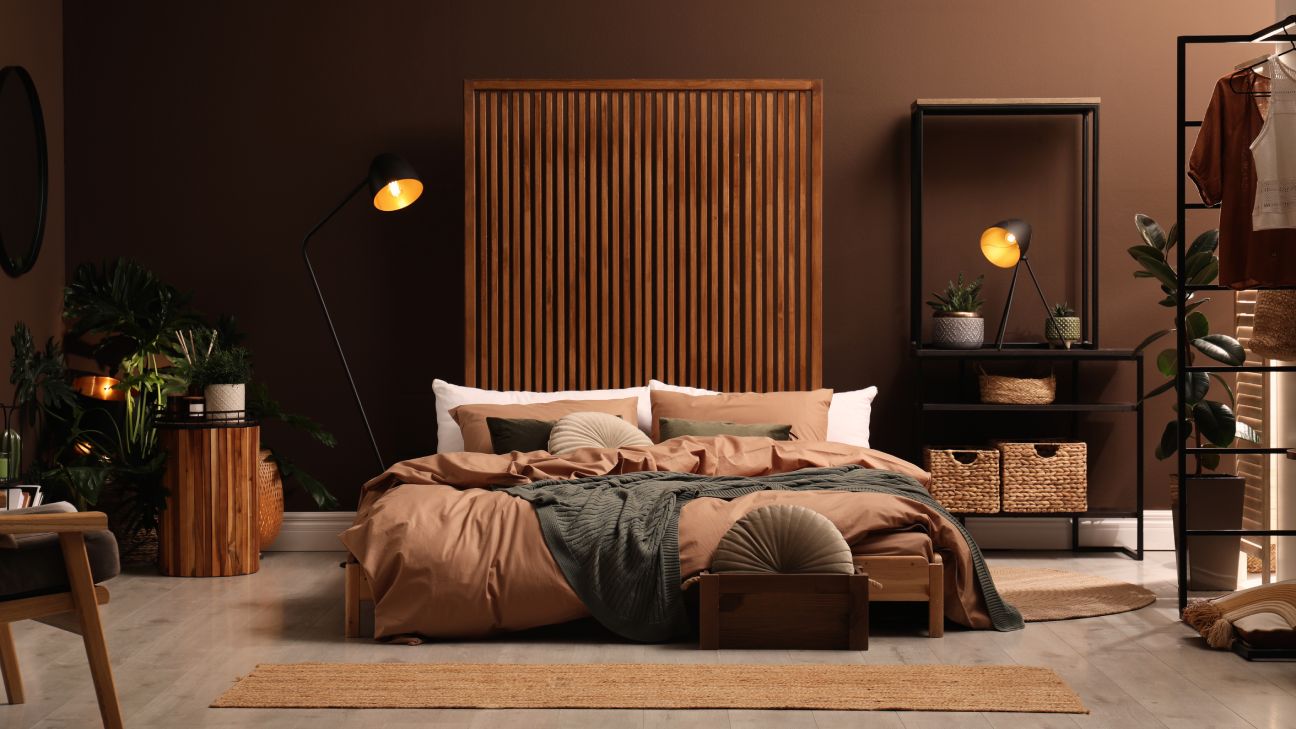 Posted by Thomas Goldsworthy on May 02, 2023
Hitting the snooze button again? We've all been there. But by turning your bedroom into a serene and calming space, you'll start every day at ease. We're talking glowy lighting, natural materials and earthy colours. So whether you're an early bird or a late riser, read on for your wake-up call.
1. Softly does it
The key to a calm boudoir? Soft and comforting textures. Choose bedding made from natural materials like cotton or linen, and layer up with a quilted bedspread. Your snooze spot will feel as good as it looks (and you'll feel motivated to make the bed). Next up, take your comfort to the next level with the Cloud bed frame from Banana Home. Made with high-quality materials, this bed is designed to provide you with a luxurious and comfortable sleeping experience. With its soft, plush surface, you'll feel like you're sleeping on a cloud.
And to complete your cosy setup, choose a deep pile rug to sink your toes into. And if you want to catch up on that book or podcast, why not try lounging on a wool bean bag or velvet floor cushion? With the Cloud bed as your new centrepiece, you'll have the perfect space to relax and unwind.
2. Peaceful palette
Light colours can help to calm the mind. So go for a nature-inspired palette with a piece of furniture crafted from oak, rattan or cane. If you're more into that boutique hotel look, opt for understated luxury with an upholstered bed in off white or cream. Then add some lush plants in sand or terracotta pots to enhance that outdoorsy feeling. The finishing touch? Pick a deeper tone like orange for your curtains and throws for an unexpected pop of colour.
3. Ray of light
When you're opening your eyes after a good night's sleep, you want your lighting to be gentle rather than harsh. An easy but essential fix? Make sure your lights are dimmable so you can adjust the intensity to suit your needs – a good electrician should be able to help you. Another way to soften the brightness is to choose lights with frosted glass shades. The wall lamps and table lamps give off a subtle glow and will keep your floor space clear. Plus, they're perfect for some morning journaling or reading in bed.
4. Clean mind
We know it's tempting to keep piling your clothes on that chair, but nothing creates more unease than waking up surrounded by clutter. The secret? Hidden storage. Looking for a place to stash those final bits and bobs? The bedside tables or pick a multi-purpose piece like a bench with a handy drawer will hide smaller items, and it doubles as a seat for your morning coffee. Clever.
Previous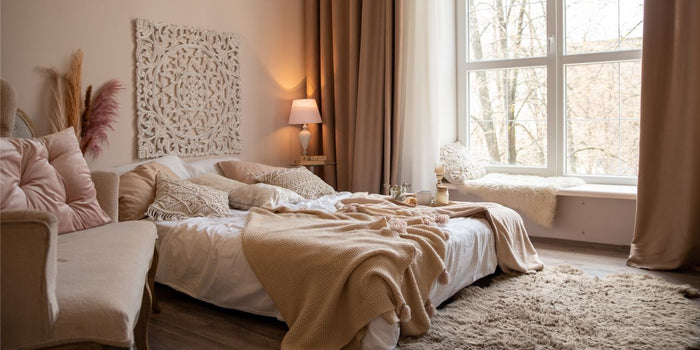 Posted by Anadeta Dewi on April 28, 2023
Next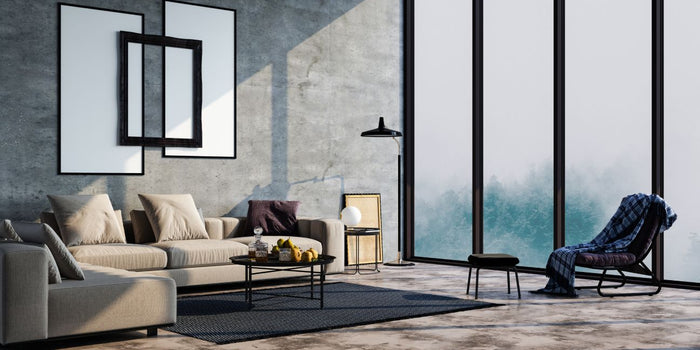 Posted by Thomas Goldsworthy on May 06, 2023