Living Room Colour Schemes for Every Interior Style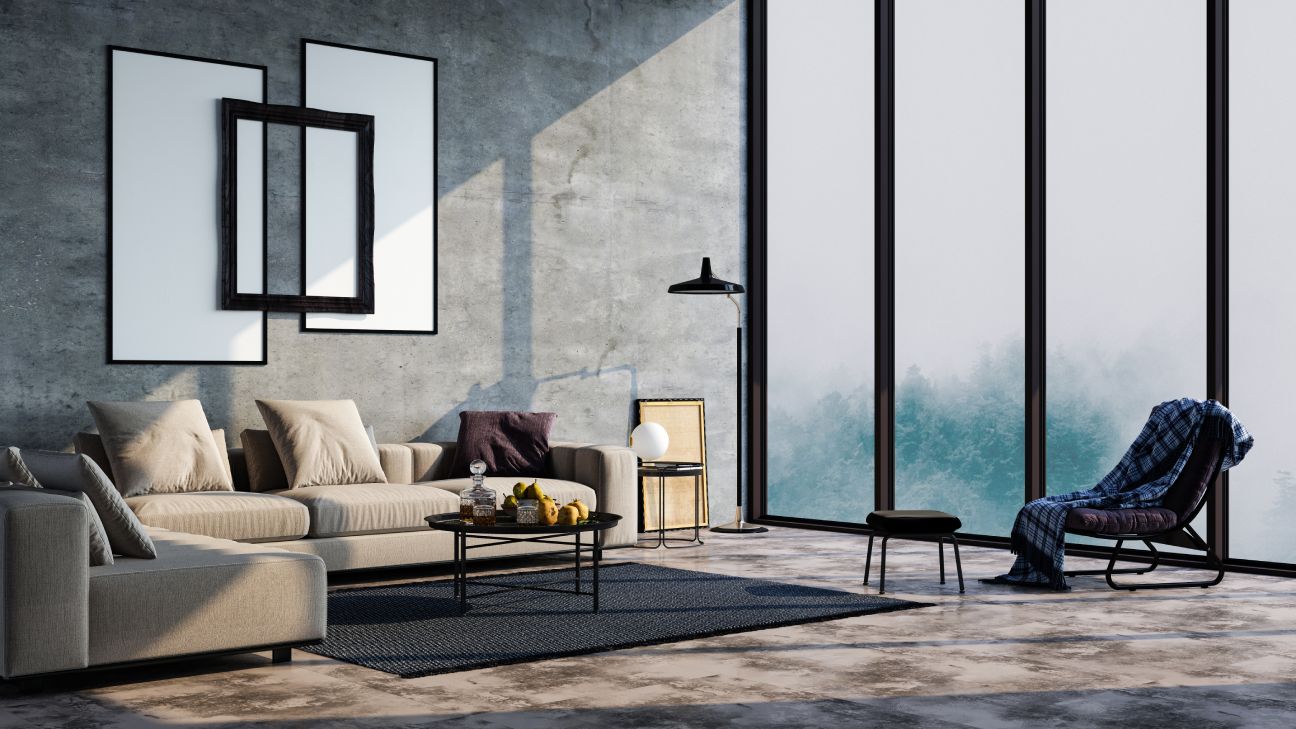 Posted by Thomas Goldsworthy on May 06, 2023
When it comes to your living room, you need a colour scheme that works for you and your style. Modern and minimalist? Moody and industrial? Colour-loving retro enthusiast? We've got colour ideas to suit you. All you have to do is choose one. (But if you're really stuck, use our handy tool to find your style first).
1. Modern
Indulge in the allure of subtle extravagance. Picture your dream modern living room, where clean lines and gracefully curved edges reign supreme. It's a space that effortlessly blends form, function, and high-end design. And your ultimate companion in this sophisticated haven? The modular sofa. The epitome of contemporary chic. Its distinctive style seamlessly adapts to the unique dimensions and layout of your room, exuding an air of grown-up sophistication.
Complete the picture of refined elegance with glass accessories that add a touch of delicate allure, sculptural lighting that captivates the eye, and a sleek copper coffee table that becomes the focal point of conversation. Embrace the art of minimal design, where every element has maximum impact, and immerse yourself in a living room that exudes understated luxury at every turn.
2. Scandinavian
Step into a world of sophistication, tranquillity, and unparalleled coziness—welcome to the realm of Scandinavian style. Immerse yourself in a palette that embraces the allure of 50 shades of grey. Blush and beige gracefully complement the richness of leather, wood, and wool, while a pared-back colour scheme sets the stage for the elegance of pale ash and pine furniture.
In this refined ambience, subtle accessories and nesting side tables effortlessly showcase the captivating beauty of geometric designs. When it comes to your sofa, envision a piece that embodies minimalism, modernity, and a visually lightweight presence. Look no further than the Coastal 3-seater sofa with chaise—it's the perfect answer to your aesthetic desires.
3. Classic
Want a classic look that's still on trend? We've got you. Remember, classic doesn't have to mean predictable or dull. Embrace your unique personality and infuse your space with a style that reflects your vibrant spirit. Let your surroundings be a testament to your individuality, where timeless allure seamlessly blends with contemporary trends. Discover the art of creating a classic yet captivating haven because just like you, it's anything but ordinary. We're talking members club drawing room, except everyone's invited. Textured wood and button-back seating keep the look sophisticated yet cool. A wooden coffee table adds to the comforting ambience, along with easy, neutral accessories. Finish with shiny, statement lighting, brass details, and a deep pile rug. Mid-blue? Gold? Throw some shade. Classic doesn't have to be boring. Because neither are you.
4. Industrial
Urban, industrial living room more your thing? Earthy, natural textures, raw materials and boxy, functional shapes. You know the deal. The colour scheme? Matte black, slate grey and terracotta red. Metallic lighting adds an uplifting glint. Coffee table? Keep it dark and woody. Arty accessories introduce a dash of colour. Orange and blue? Forest green and grey? The choice is yours. Hammered vases and concrete planters are ready to house your leafy friends, giving a welcome burst of life to an airy loft-like space. Industrial? Let's see how you do it.
5. Retro
Want a room that resembles 70s Woodstock? Groovy. Retro's the one for you. Embracing the era's freedom of expression, the rules are: anything goes. We're talking stand-out shades, indulgent textures and eclectic accessories. A velvet sofa is necessary. The palette? Burnt orange and bright pink, mixed with clashing patterns and prints. Florals? Botanicals? Abstract and colourful? Yes to all three. Mango and walnut add warmth, along with glass lighting in jewel tones. While fluffy cushions and cosy throws make the perfect finishing touch. Here's to a living room revival.
Previous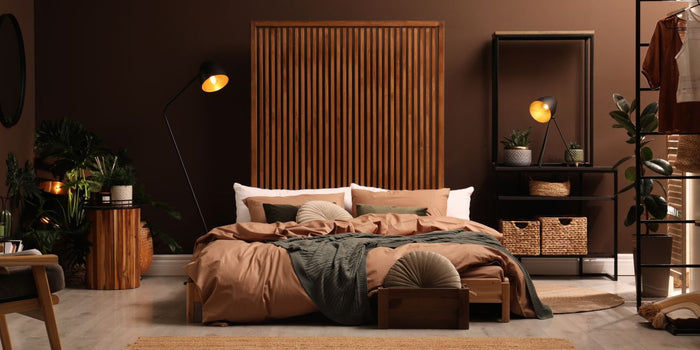 Posted by Thomas Goldsworthy on May 02, 2023
Next
Posted by Thomas Goldsworthy on June 02, 2023