3 Cosy Bedroom Colour Trends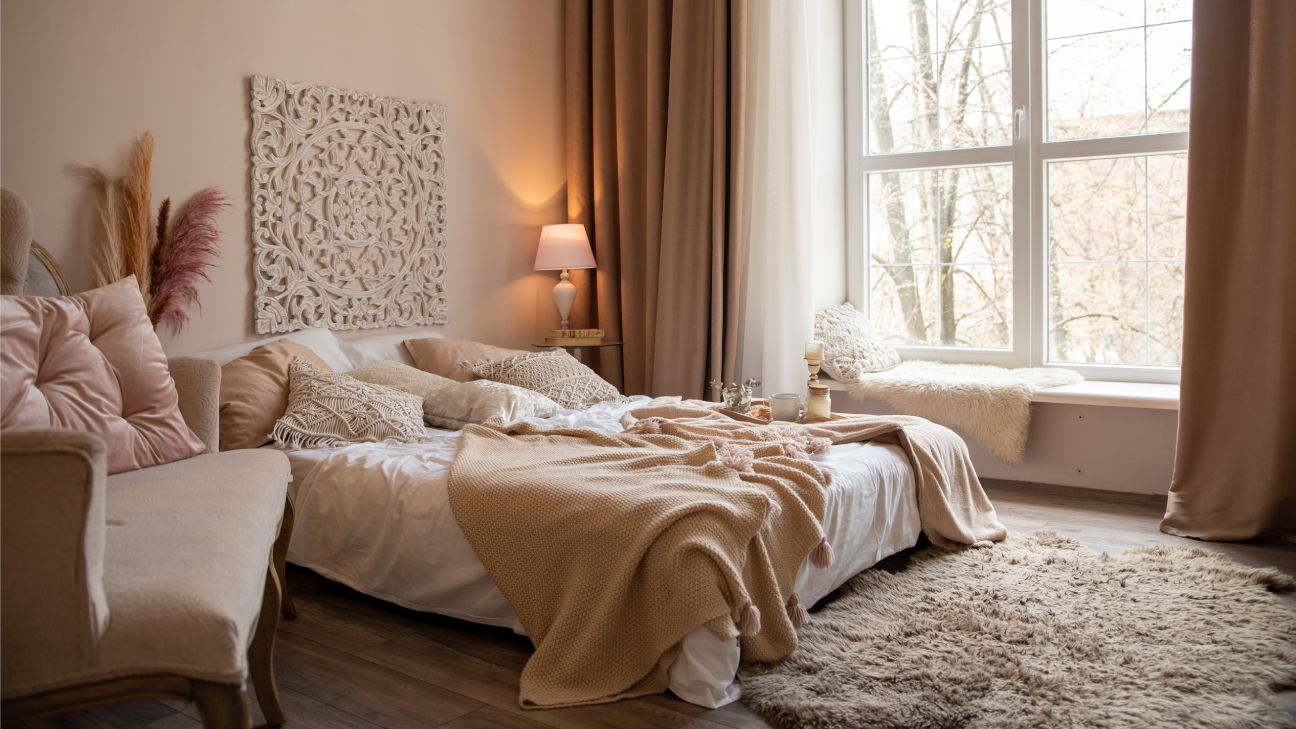 Posted by Anadeta Dewi on April 28, 2023
Your bedroom. It's the place you escape to for early nights and slow Sunday mornings. And most importantly, a good night's sleep. That's why it needs to be a comfy haven where you can relax and drift off. How to do it? Soothing colours and snuggly textures. Here are 3 of our fave combos that'll make your bedroom a serene sanctuary. Warning: take our advice, and you won't want to get out of bed.
1. Dark blue, blush pink and grey
Set the scene for a blissful slumber with deep, cocooning tones and an eclectic mix of materials. The mood? Dark and stormy. Soften navy blue with comforting blush pink and calming shades of grey. When it comes to texture, the more, the better. Luxe velvet bed? Matching velvet cushions? And layers upon layers of blankets? You got it. After even more feels? Geometric patterns and textured surfaces will add depth to your dreamland, while metallic accents glint wonderfully against a dark background. Hello, copper side table, you're coming with us. Finish with soft lighting filtered through warm, coloured glass – Ewer table lamp, it's your time to shine. The result? A retro-inspired room where you're free to express yourself. Or, know, just sleep.
2. Grey and White
Hit snooze and snuggle up in a calming atmosphere that lends itself to a peaceful slumber. The palette? Scandinavian-style greys and clean, pristine white. Add to the serenity with classic, minimalist furniture. A pale wooden wardrobe and matching bedside tables? We'll take both. Layer up with warm, snuggly textiles like quilted bedding and sheepskin cushions because white doesn't need to be boring.
And now let us introduce you to a quiet, sleepy nook, that's perfect for winter nesting. Is there room for one more? Imagine sinking into the Cloud bed, our newest addition to the collection. Available in a range of colours, including warm white, various shades of grey, and even a stylish denim option, the Cloud bed brings both comfort and style to your bedroom.
With its plush upholstery and sleek design, it's the perfect centrepiece for your serene retreat. Experience the luxury of the Cloud bed and transform your bedroom into a tranquil haven.
3. Neutrals
Craving a lie in? The feeling's neutral. A peaceful boudoir needs calming hues to help you wind down and let the day ease away. Opt for white, beige and cream mixed with warm caramel and taupe. The muted tones pair effortlessly with natural materials and soft bedding that'll envelop you in a welcoming hug. There's a reason why crisp, white hotel sheets always feel so luxe. Add to your sweet dreams with wooden bedside tables next to the bed and a tonal rug to keep out the chill. Amp up the tranquillity with subtle accessories that won't distract you from a good night's rest, like earthenware pots and leafy plants. They'll cleanse the air and turn your room into a zen oasis. The vibe? Spa retreat. And we're planning an extended stay.
Previous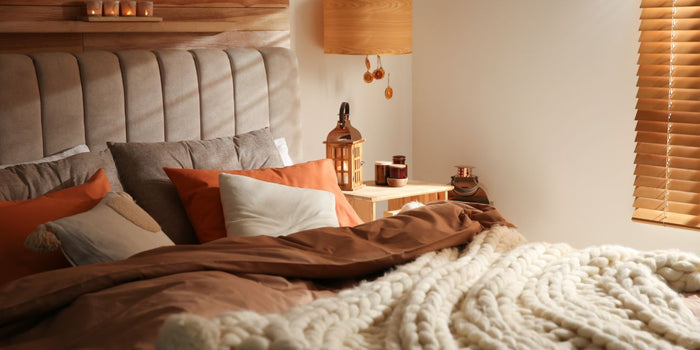 Posted by Thomas Goldsworthy on April 24, 2023
Next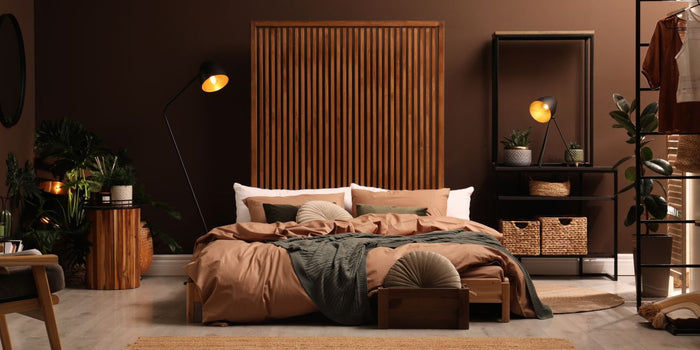 Posted by Thomas Goldsworthy on May 02, 2023