Warming up: 4 Ways to Make Your Bedroom More Comfy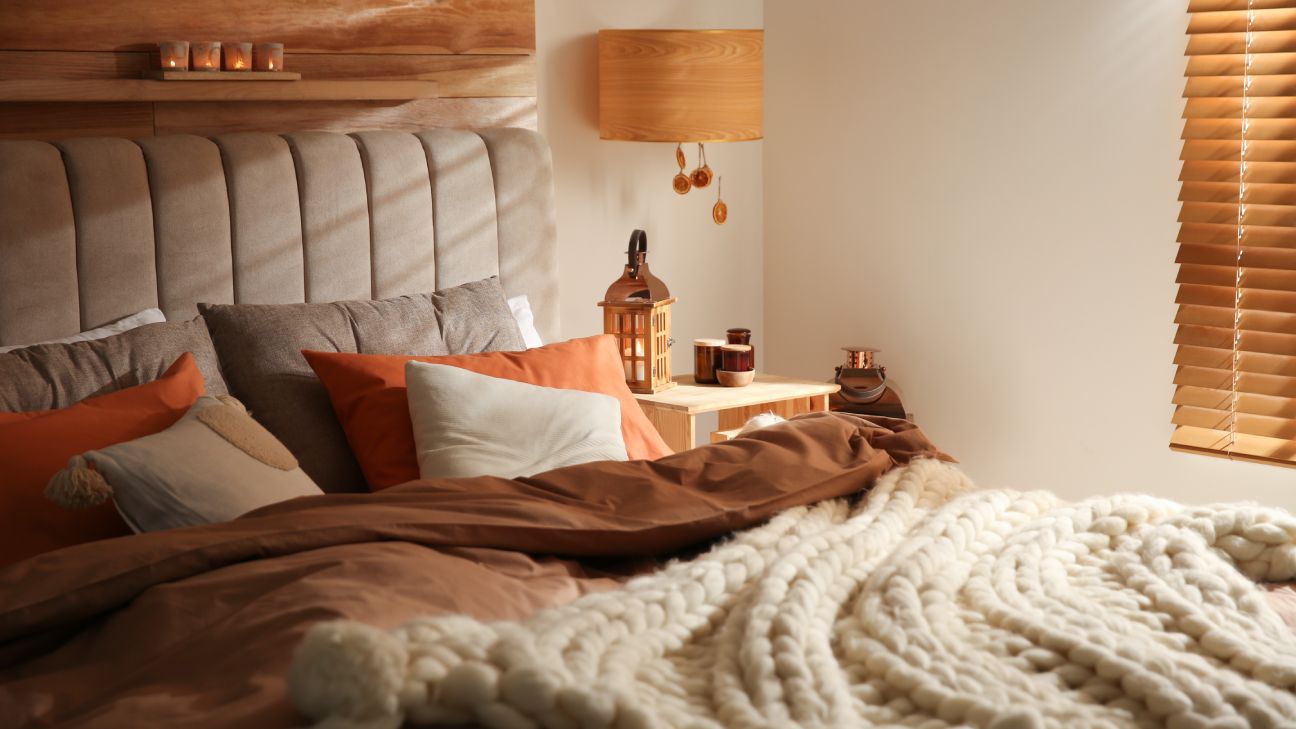 Posted by Thomas Goldsworthy on April 24, 2023
With the weather getting colder, now's the perfect time to cosy up your bedroom. Ready to get snug? From choosing the best bed to getting the light right, here are our top tips on making your sleep spot a warm and welcoming retreat.
1. Upholstered beds 
Indulge in the ultimate coziness with an upholstered bed that embraces you in pure comfort. Picture yourself nestled in the luxurious Cloud bed, where its softness will envelop you like a warm embrace. What makes the Cloud bed even more enticing is its availability in our custom bed frame colour range, offering you a choice among nine captivating hues. From soothing neutrals to bold statement shades, find the perfect colour to complement your unique style and create a dreamy sanctuary in your bedroom.
2. Mattress
Now that you've found the perfect bed frame, it's time to elevate your sleep experience with the ideal mattress. Prepare to embark on a wild snoozing adventure with our remarkable offerings: Jarah and Dakota. If you prefer a mattress that combines firmness and affordability, the Dakota is your go-to choice. However, if you seek enhanced durability, luxurious thickness, and the added indulgence of an extra layer of latex foam, then the Jarrah mattress is undoubtedly your best bet. Get ready to indulge in blissful nights of rejuvenating sleep with our exceptional mattress collection.
3. Throws and cushions
After you've curated the perfect ambience with your bedding, it's time to envelop yourself in an additional layer of cozy warmth. Crafted from a luxuriously insulating lambswool blend, a throw becomes your ultimate companion, whether you're settling in for a restful slumber or indulging in a captivating binge-watch session. If you prefer a more traditional touch, opt for a bedspread crafted from quilted cotton or sumptuous velvet, adding an elegant allure to your sanctuary. But we can't forget the final flourish: cushions. And plenty of them. Choose cushions adorned in irresistibly snuggly textures like sheepskin and faux fur, elevating the comfort level to unprecedented heights. Prepare to immerse yourself in a haven of blissful comfort and relaxation.
4. Lighting
Now that you've lavished your bed with the care it deserves, it's time to let it glow and create an enchanting atmosphere. Set the perfect bedside ambience with a captivating table lamp. If versatility is what you seek, then look no further than the self-dimmer lamp—a splendid choice that allows you to adjust the lighting to suit your every mood and need. Illuminate your space with elegance and functionality, bringing a touch of magic to your bedtime rituals. Let the soft glow of the lamp accompany you on your journey to tranquillity and relaxation.
Previous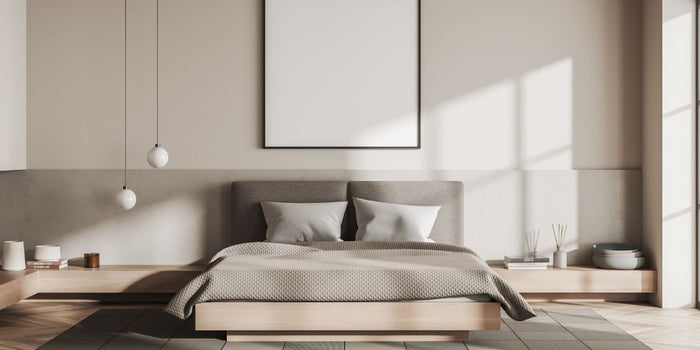 Posted by Thomas Goldsworthy on April 16, 2023
Next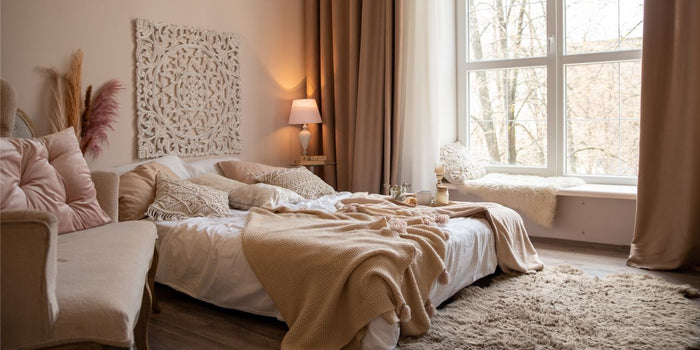 Posted by Anadeta Dewi on April 28, 2023