Living Room Colour Scheme Ideas: How to Refresh Your Space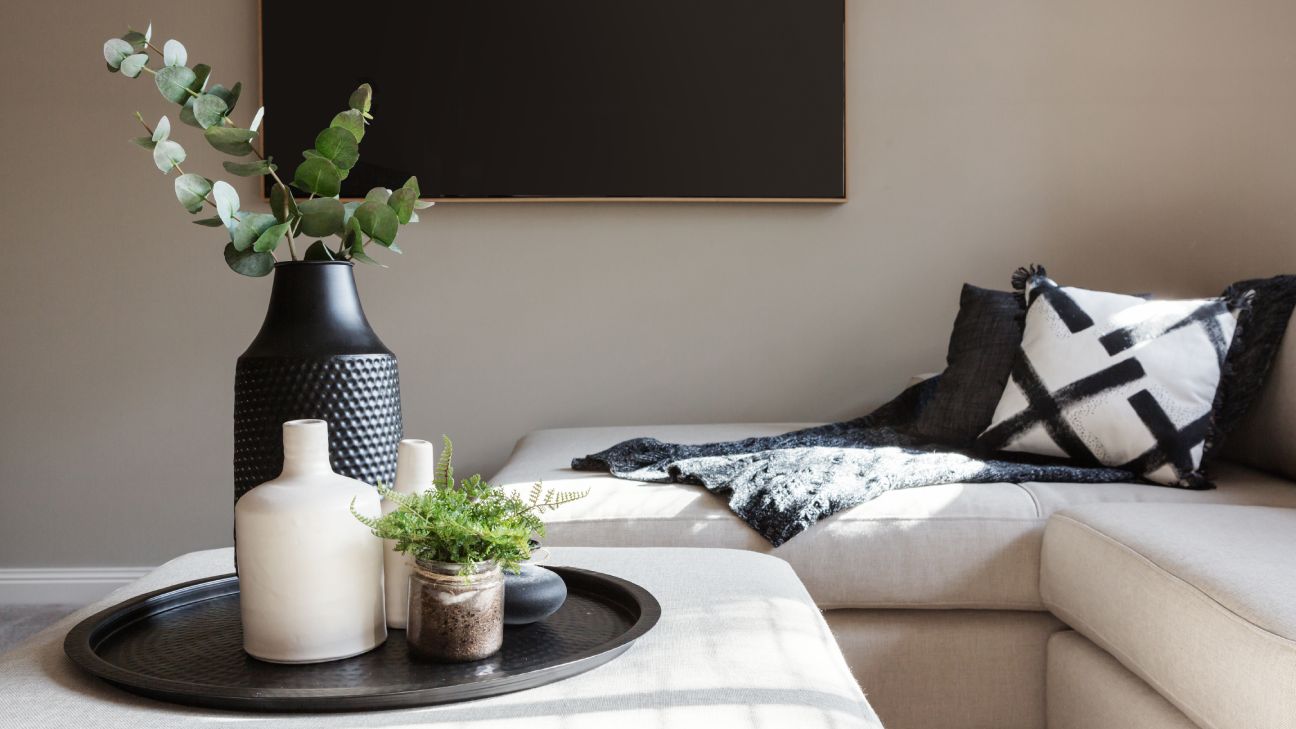 Posted by Thomas Goldsworthy on March 20, 2023
If you're thinking of shaking up your living room, a new colour scheme's an easy way to upgrade. And it doesn't have to mean starting from scratch. Painting a wall and adding a few complementary accessories can give your living space a new lease of life. We've gathered our top tips for creating the perfect living room colour scheme below. But our golden rule? The braver you are, the bigger the 'wow'.
Use a mood board to plan
Pinterest's a great place to start. Create a mood board with the colours and combinations you're naturally drawn to. While it might seem scary, try to avoid playing it safe to impress your guests. And look beyond the living room for inspiration: think fashion, art, and the latest pop-up café. Once you've got your digital mood board nailed, make it physical using fabric and paint swatches or even pictures from magazines. The extra effort will be worth it when your living room is #goals.
Explore your options
Looking to add a pop of colour to your living space but want to commit to a partial paint job? No worries, there are plenty of other ways to inject some personality into your home decor! Updating your flooring, whether it's painting your existing wooden floors or swapping out your carpet for something new, can instantly transform the look and feel of a room. And don't forget about the power of textiles! Something as simple as swapping out your curtains or blinds can make a big impact.
If you're not ready to invest in a new couch, consider giving it a facelift with a stylish and affordable couch cover. And when it comes to tying everything together, remember that less is often more. By choosing just two or three complementary colours, you can create a cohesive and dreamy colour scheme that feels both calming and inviting. So whether you opt for a full room makeover or just a subtle update, remember to consider all the different ways you can incorporate colour and texture into your home decor.
Contrast your colours
In life, in colour: opposites attract. Navy blue and blush pink are an elegant yet quirky pairing – especially if you keep the darker shade to the walls and choose lighter furnishings. Another daring duo? Peacock green and peach.
If you want a look that's a little less bold, soft grey is a good backdrop for most other shades – and makes for a contemporary room with a Nordic note. Or, take it up a gear and opt for slate. It'll still look great with most accent colours, especially brighter ones like lime or mustard.
Tie in tones
Would your living room be a little more moderated? Consider constructing a colour scheme around similar tones – ones next to each other on the colour wheel. Teal and forest green, indigo and electric blue, rose and rust. Any of these colour couples will give you a refreshed space without being too loud. If subtlety's your style: choose one single shade and play with furnishings, paint and accessories with varying depths of colours. Multi-tonal magic.
Previous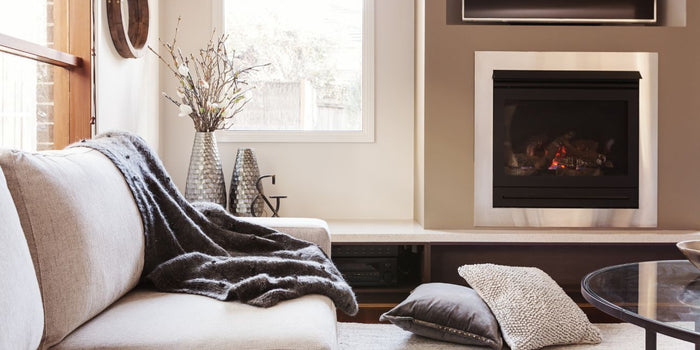 Posted by Thomas Goldsworthy on March 17, 2023
Next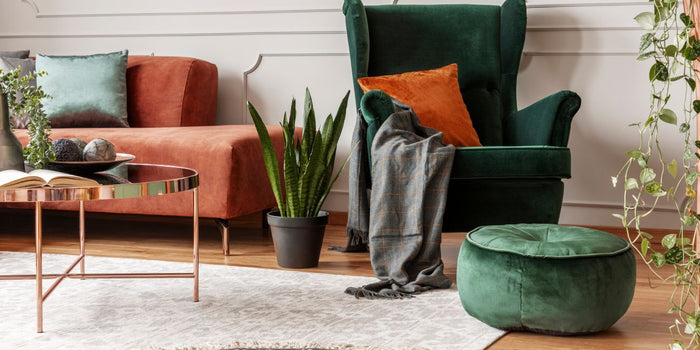 Posted by Thomas Goldsworthy on March 23, 2023