The Art of Living in Splendour – Trends in Interior Design for 2022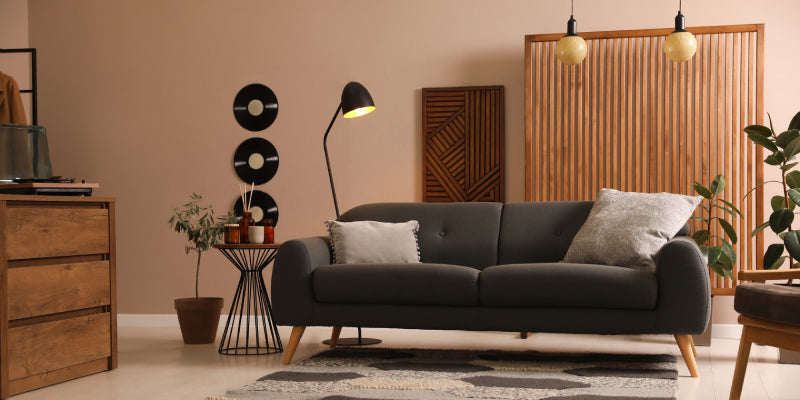 Posted by Thomas Goldsworthy on August 29, 2022
Spring: The season of renewal, vibrant colours, shorter nights, and brighter days. The use of interior design to bring the energy of a new season is a common practice among designers. Whether it is Feng shui, Lykke, or Lagom, designing a space that inspires and comforts us is possible if appropriate tricks are known.
This season's spirit brings positivity, joy, and warmth into our homes. Flexible living spaces, sculptural and curved designs, and eclectic combinations are the hottest trends for the new year, based on predictions from the industry.
Give your living space a fresh look
In another year of COVID-19 and hybrid working, we are seeing our interior spaces work even harder for us. Our homes accommodate flexible schedules, daily activities, and social events to ensure the area we have is functional and beautiful.
Experts predict that the popularity of flexible office furniture and sofa beds will rise. Hence, it is no longer necessary to compartmentalise the house. Instead, it is necessary to make better use of the space with double-duty furniture that can adjust to daily routine and harmonises with the overall decor of the area.
The trend of buying office furniture that provides enough storage and is comfortable enough to transform your home from a productive zone to a restful sanctuary will be popular in 2022.
A curved shape
Last winter, the homes leaned toward curvy, cocooning shapes to provide a cosy environment for warmth during the cold months. This season, we continue to focus on curved lines and seamless contours to create spacious and friendly spaces to share with friends and family.
As straight lines and edges define and delimit a space, the curve creates the impression of a free-flowing space allowing you to add your style and personal touch to the styling.
Curved furnishings provide unparalleled comfort and an inviting atmosphere during reunions with loved ones. It also softens your space and gives the illusion of a more extensive interior.
The living styles of sociable families
Homes become more social and incorporate a sociable hub into our interior space with seasonal changes.
Home decor trends this year will include items that make quality time with loved ones more manageable and enjoyable. In addition, smart, comfortable designs and ample storage space can create a social hub perfect for summer evenings.
Mix and Match Designs and Materials
Creating a home that feels like home by combining various styles, materials, and designs results in eclectic interiors. Using wood, metal, boucle, stone, and textured fabrics for the interior makes them all unique and intriguing. An all-white, minimalist colour scheme has long been outdated and is replaced by a maximalist design that highlights the unique characteristics of the homeowner.
Unique combinations and diverse interior design in a single space are poised to gain prominence. The fusion of modern and traditional interior, retro with antique, and kitsch with contemporary make a place that infuses new life into past design trends creating a sense of security and familiarity.
Sleep sanctuary
Gradually our houses are transitioning from the temporary makeshift arrangements made in the aftermath of the pandemic to a place where we can ease and relax. It is especially true for bedrooms. Therefore the focus this year is on making our bedrooms a sanctuary.
For a luxurious feel, we will focus on natural textures, fabrics, and materials in our sleep places. The bedroom is not just a place for sleeping but a place to escape from the busyness of our households. Making your bedroom beautiful with reasonable storage solutions ensures a restful night, and a rejuvenated morning is key to making this year healthy, happy, and rejuvenated.
Design inspired by nature
All things green will continue to be a favourite in the upcoming season. Adopting terracotta and green shades, organic materials, and green plants will remain popular in our homes because we aspire to feel energised and uplifted while staying balanced.
Natural surfaces, earthy colours, and accessories inspired by nature enhance your connection to the outdoors by luxuriating in soothing tones like green upholstery, attractively wooden prints and frames that illustrate the beauty of changing landscapes.
Previous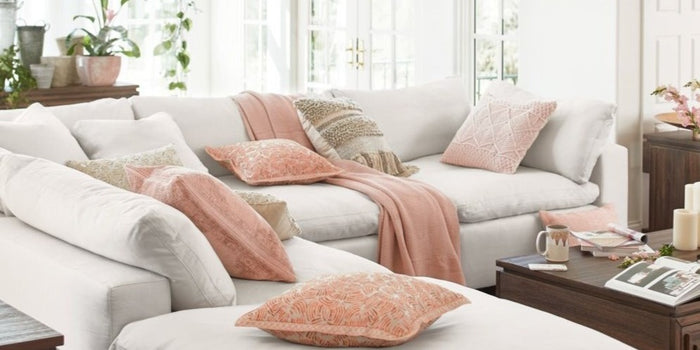 Posted by Thomas Goldsworthy on August 01, 2022
Next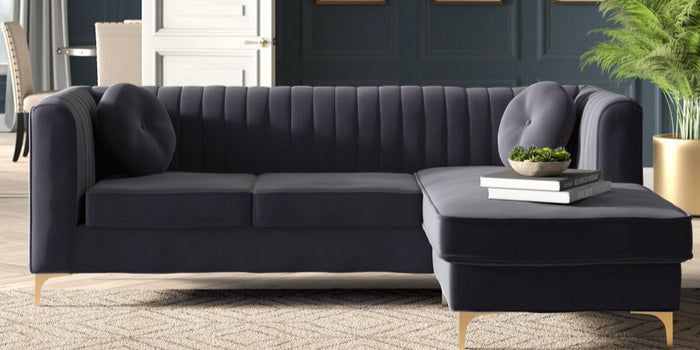 Posted by Thomas Goldsworthy on September 12, 2022