Ways to Decorate with Velvet Like a Professional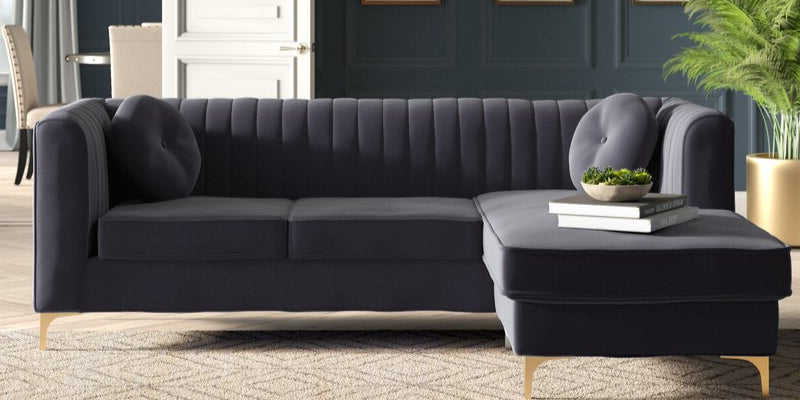 Posted by Thomas Goldsworthy on September 12, 2022
Today we're going to talk about velvet. With its incredibly soft fibres and smooth, glossy finish, velvet transforms any sofa into a stunning statement piece. However, velvet can also feel intimidating—don't you think it's too luxurious for modern interiors? Isn't it challenging to maintain? We aim to resolve most of the rumours regarding velvet decoration.
It is Easy to Misunderstand Velvet
Being beautiful can be challenging when you are complicated and people don't understand you. So let's clear things up. What is velvet? The velvet fabric is not flat-woven (i.e. linen) because velvet has a lot of yarn and involves several steps in its production.
The double layers of fabric are placed on a two-action loom, woven simultaneously, and interweaved by connecting yarns. Upon removing it from the loom, its layers are separated to create a soft straight pile.
There are many types of velvet
In the furniture industry, creating beautiful products requires time and effort. For example, before the invention of industrial power, making velvet was difficult and expensive, so only royals had access to it.
However, velvet is readily available and remains true to its royal history. As a result, it is the most prominent in our collection of velvet sofas, including Aswan and many of our other glamorous inspirations, such as the Cubey.
The durability varies based on the type of fibre and the density of the pile. Fabric will be more durable if the pile is shorter and denser. In addition, make sure to check the fabric's exact composition before choosing velvet for furniture or reupholstering. Hence, always choose velvet products made from solid synthetics and organic materials.
In Need of a Little Mysteries
Is it always the mysterious and dark types that attract you? Then velvet will undoubtedly be your favourite. In addition to seducing the senses, the velvet sofa also brings vibrant colours to life. Give it a try. It will appeal to you because of its magnetic lustre and diverse colour options in velvet fabrics.
Do you wonder why velvet looks so classy when it's in dark, moody colours–like shades of grey velvet?
It is due to the nap of velvet which reflects light at multiple angles of 90 degrees, giving it a luminous sheen. It's even scientifically proven.
Dramatic Moments
Velvet is an extremely thick and heavy fabric, making people (including designers) wary of it. But, these attributes should not be considered flaws. A velvet curtain pool on the floor gives a cinematic touch to a living room. Pick a colour that contrasts with the walls for a stunning look.
The complex structure of velvet makes it more durable (as explained above) than other fabrics, and velvet pieces can last for generations with proper care.
Another common misconception about velvet is that it should always appear fresh and pristine, like silk, whereas it ages naturally over time, like leather. As a result, it is typical for piles of velvet furniture to ruffle when you sit on them, and this wear will eventually cause a bruise. But there's no need to worry! It is possible to steam most of these bruises out. However, bruises do not go away entirely and can be seen as a patina, enhancing the age and character of your velvet piece.
Previous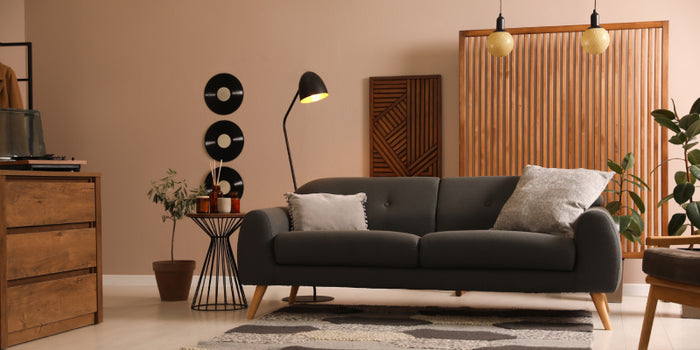 Posted by Thomas Goldsworthy on August 29, 2022
Next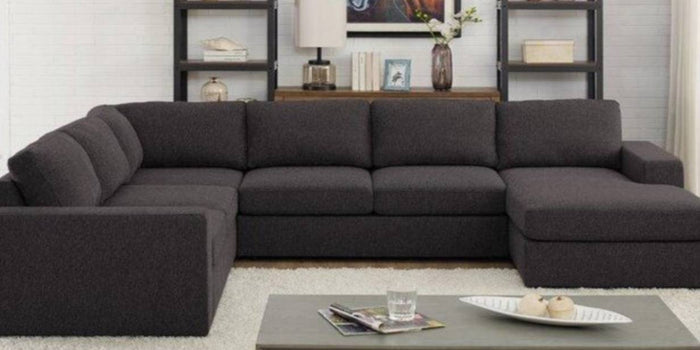 Posted by Thomas Goldsworthy on December 05, 2022