5 Ways to Refresh Your Velvet Sofa with Cushions
Posted by Thomas Goldsworthy on March 31, 2023
Velvet's a style staple, especially when it comes to sofas. But if you're tired of your velvet sofa, adding cushions is an easy way to upgrade its look. Colour, size, material, placement – while adding cushions to your sofa might seem easy, there's a lot to consider. And giving these points thought beforehand is the difference between creating Instagram goals and grandma's grotto. If you're ready to up your velvet sofa game, here are six ways to refresh its look with cushions.
Play with your palette
Whether you go with a more subtle, tonal approach or opt for a clash – colours opposite each other on the colour wheel – colour is key when it comes to adding cushions. If you're looking to make a real impact, combine the two approaches – pick a couple of accent cushions in an opposing shade and layer against your tonal choices.
Opposites attract
Despite their name, scatter cushions work best when intentionally placed. Contemporary, luxe interiors favour an opposites-attract rule – whatever you do at one end of your velvet sofa, mimic at the other. But for a bohemian look, forget the rules of symmetry and create clusters of cushions in complementary colours or patterns.
Touchy-feely
Because a velvet sofa already has a distinct texture, it can be tempting to stick to simple cotton cushions. But don't be afraid to take texture further. Metallic threads work well with velvet – both interact with light in an interesting way. Classic velvet cushions are an obvious pairing. While fluffy cushions add another textural dimension, amping up velvet's dramatic effect.
Outside the box
When it comes to cushions, think sisters, not twins. That means you don't have to stick to one style or one or two shades to make your cushion arrangement work. As long as the base tones are similar, or there's a common uniting element – all jungle-patterned cushions, for example – whatever you choose will work well together. Plus, your daring decorating will be the envy of all your interiors intrigued friends.
Size it up
Don't be tempted to stick to cushions all in one size – with the right arranging, mixing it up adds depth and character. When styling your picks, place larger cushions at the back and small cushions at the front. That way, you'll be able to see them all, and it won't look too haphazard.
Previous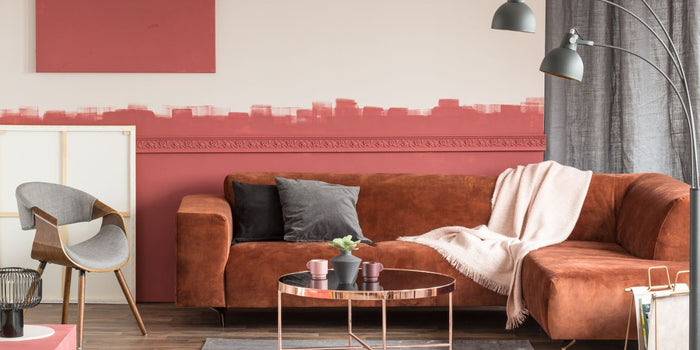 Posted by Thomas Goldsworthy on March 27, 2023
Next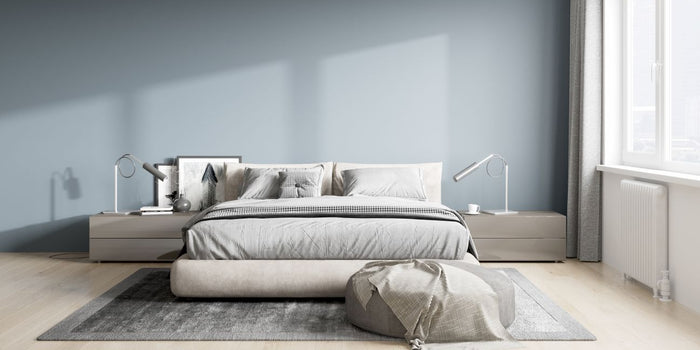 Posted by Thomas Goldsworthy on April 04, 2023