The New Leather Sofas: Lifetime Comfort, Universal Design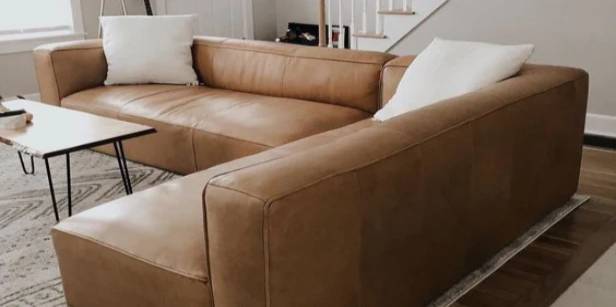 Posted by Thomas Goldsworthy on September 05, 2022
With sofas becoming increasingly important to us of late, no wonder choosing the perfect lounge piece largely depend on durability and comfort.
The search is over – we have the right leather sofa for you; tick all the boxes while offering a truly stunning look.
There might be a few concerns when purchasing a leather sofa. How long will the furniture last? Is it appropriate for pets and kids in a busy household? Would leather furniture be able to fit into a smaller apartment?
Please find out more about the luxuriant material, how it suits different lifestyles, and how to maintain them.
Learn about leather
In our leather sofas, we use top-grain leather on the outermost layer of the hide. With buffing to minimize the appearance of imperfections, a coating is applied to leather for resistance to wear and stains.
The sofa's surface is also two-toned, giving the impression of a lightly embossed, smooth grain. As a result, your leather furniture will stand out wherever it is placed in the home.
Designed for everyone
Those who believe that leather furniture fits only in big homes or without pets or children are wrong. Whether you live in a cozy apartment with your partner or a large house with three kids, we have leather pieces that are just right for you.
In apartments with limited space, choose a sleek seat that can comfortably tuck into any nook. Inspired by the aesthetics of mid-century modernism, Studio Leather Armchair adds elegance to any urban living space.
It is designed with a curved backrest to provide support against your form, with armrests for added comfort. So put your feet up and let your best ideas flow. Enjoy your afternoon looking through social media. No judgement.
There will be a great delight for frequent hosts as up to three people can comfortably sit on the Lenojo Leather Sofa. After your guests leave, you can easily wipe up all the crumbs on your floor thanks to the open-base silhouette.
Sit back, rest your feet, and breathe a sigh of relief.
Baree Leather Sofa is a large sofa in our collection that features a softly curvy form. Despite its tough exterior, the chair is surprisingly soft, providing cloud-like comfort for everyone to enjoy.
A closed-based structure of Baree makes it compatible with other furnishings in the house and would complement any modern contemporary interior or Mid-century modern.
The perfect choice for homes with active lifestyles, Moke Reverse Chaise Sofa, is to accommodate everyone – from adults to kids to even friends. With its durability and resistance to stains and wear, everybody will enjoy sitting here and relaxing together.
The sturdy armrests provide easy access to your snack bowl during family movie nights. Moreover, the boxy design offers plenty of space for your laptop if you decide to work sitting on your sofa. Perhaps you may give up your home office for this space in your home.
Leather sofas: how to care for them
A leather sofa is not just for adults with adoration for luxurious lounging. Furthermore, being stain and wear-resistant, our leather sofas are excellent for families and are made for all to enjoy.
However, follow these tips to maintain the quality of your leather from day one.
Keeping leather furniture out of direct sunlight will prevent the leather from fading or discolouring.
We can't avoid food spills, but if an accident occurs, gently wipe the mess away using a soft white cloth. Avoid rubbing, as it can cause cracks, peels, rub marks, or colour transfer.
Clean dust and debris regularly with a vacuum attachment.
Avoid sharp objects despite leather's durability. Deep scratches are still possible.
Be careful of wearing a heavily dyed outfit that may lead to dye transfer.
Made for everyone, these leather sofas get your fingers tapping and heart racing on your wish list.
Find buttery leather sofas here in our collection.
Previous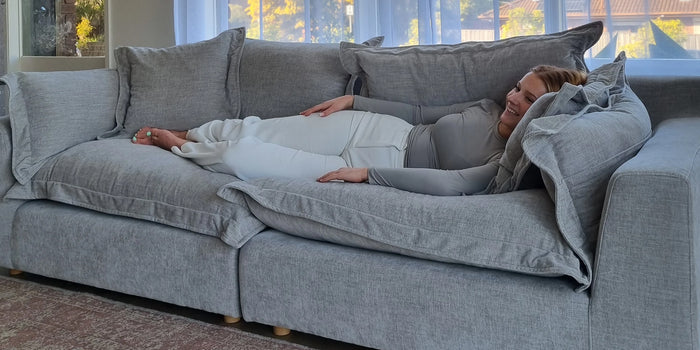 Posted by Thomas Goldsworthy on August 28, 2022
Next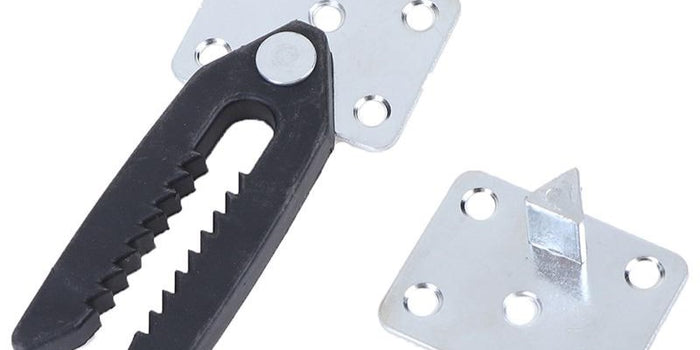 Posted by Thomas Goldsworthy on September 13, 2022