Keeping Your Couch Covers Clean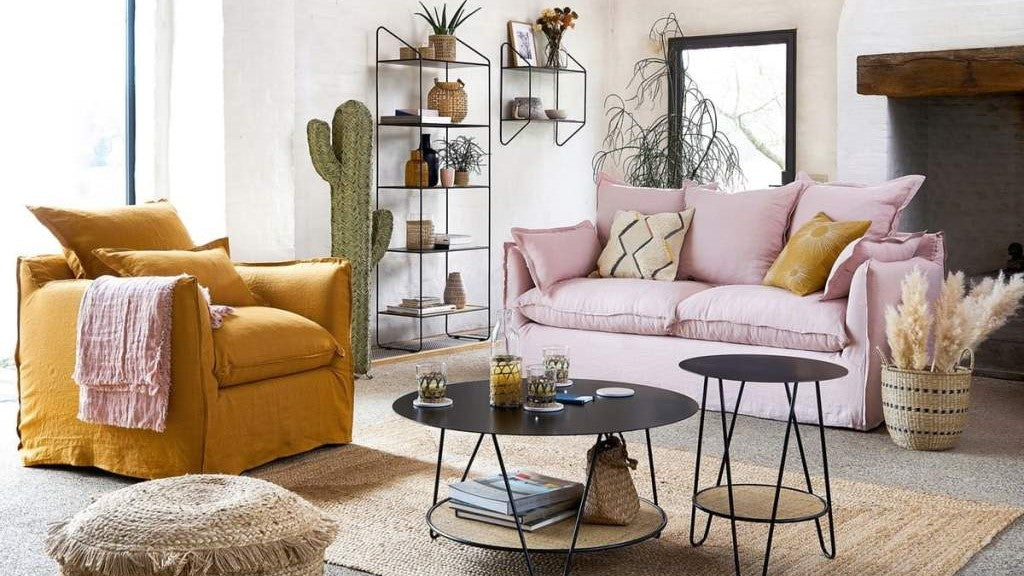 Posted by Thomas Goldsworthy on September 15, 2022
Whether you call them slipcovers, couch covers, or lounge covers, these protective covers are essentially the same thing. Designed to fit snugly over your furniture, they provide a barrier against spills, stains, and general wear and tear. While our covers are washable and removable, it's important to note that they do have their limitations.
Despite their casual appearance, our luxury-style covers are designed to withstand everyday wear and tear. In addition to general cleaning tips, we also provide detailed care instructions to ensure the longevity of your covers
1. Dry Cleaning
Optimal in Every Way
The best and most consistent way to clean or remove stains from organic fabrics is to dry clean them.
Ensure your dry cleaner is reputable, do a Google search, ask questions, and ensure they do not expose the fabric to extreme heat.
All couch cover pieces should be dry-cleaned together to maintain a uniform colour tone.
2. Machine Washing
When it is not possible to get it dry-cleaned
It is safest to clean professionally, according to our care labels. However, we have witnessed incredible results with machine washing when customers wash it with a cold, moderate cycle, anti-brightener detergent and pay attention to the instructions that come with the fabric.
Some tips: Washing each piece in a separate load will prevent damage to the fabric.
Keep all zippers closed. Avoid washing your slip in your agitator-equipped machine.
3. Air Drying
Just a quickie
Air-drying a couch cover or slipcover after washing may prevent it from shrinking. Hence natural fabric couch covers should be hung to dry until they are hardly damp. Then, use a meagre heat setting for tumbling dry for a few minutes before allowing the fibres to revert to their perkier selves.
Complete air drying is recommended for recycled faux fur-Tumble drying is not necessary.
4. Cleaning of spots and pre-treatment
Be careful; it's Tricky
Before laundering the whole couch cover, it is essential to pre-treat any spills and stains.
Whenever you pre-treat or spot-clean the fabric, never rub it because doing so could further inset the stain deeper into the fibres.
For pre-treating marks, the first step is the same for all fabrics i.e. absorb liquid spills with a white cloth and use a spoon to scrape away the standing spills.
Cotton Canvas
It is important to note that more and more pigment is required to saturate the fibres in darker colours; hence, it will fade more quickly in the sun or when washed. Moreover, high-pigment colours also tend to release excess dye after washing.
Cotton Linen
You can use a mild dishwashing detergent to spot-clean linen made of whisper-soft cotton. Try an enzyme cleaner for a radiantly white couch cover or to remove an oil stain.
Cotton Linen made of Yarn-dyed
This cotton-linen blend is dipped in dye to create vibrant colour. Spot cleaning is possible, and the fabric is highly colourfast.
Washable Cotton Velvet
These stylish velvets are machine washable, and spot cleaning is possible if you follow the given care instructions for the fabric's colour and the nature of the stain. The washable cotton velvet from our collection is organic and heat-sensitive, like other pure cotton fabric.
An eco-friendly faux fur that is recyclable
Washing your couch cover or slipcover in the machine at home can achieve professional-level results. This fabric is so quickly spot-cleaning that it rarely needs washing after stain treatment. If you have recycled faux fur, you should never dry it in a dryer. Instead, let the slip dries entirely by air.
Previous
Posted by Thomas Goldsworthy on September 14, 2022
Next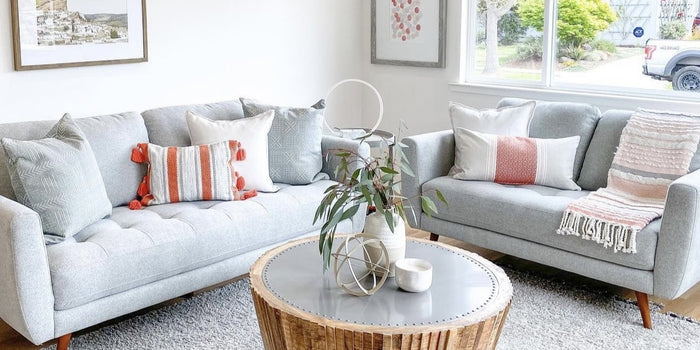 Posted by Thomas Goldsworthy on September 19, 2022