How to Give Your Home an Industrial Look: 5 Living Room Ideas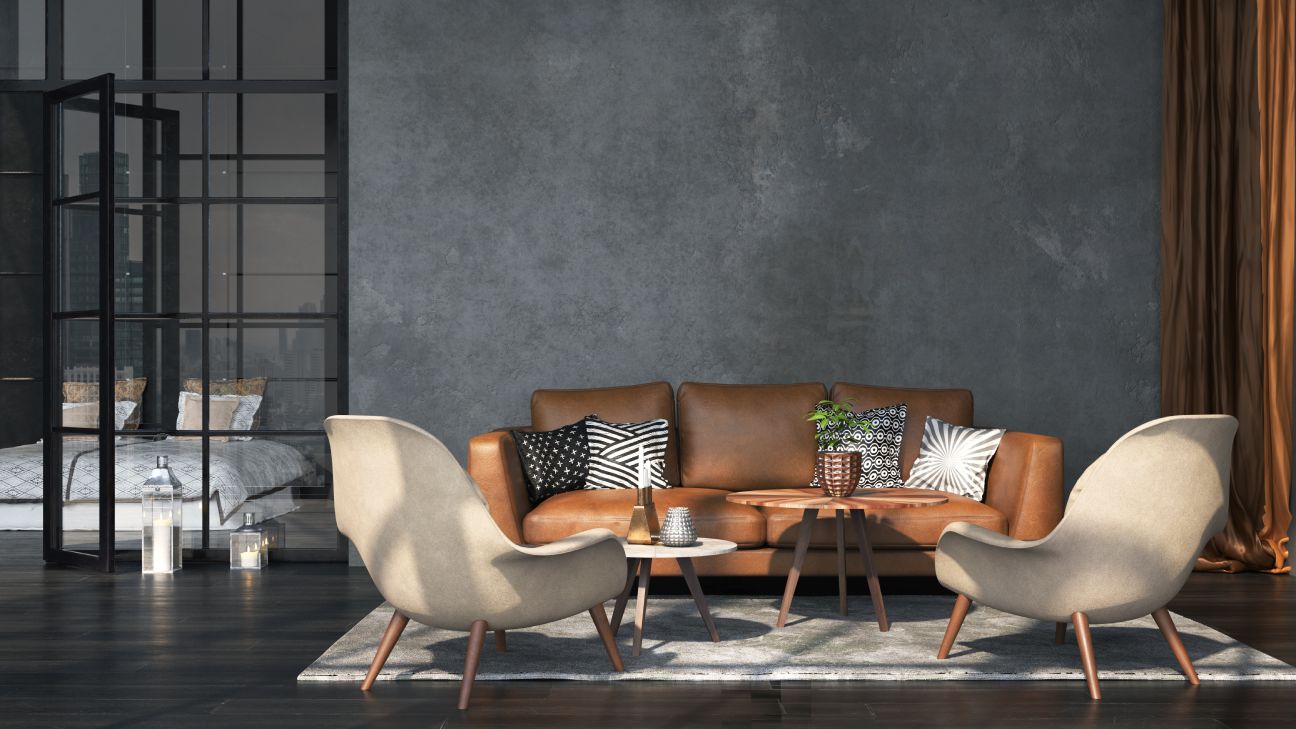 Posted by Thomas Goldsworthy on March 05, 2023
You don't need to own an urban New York loft to give this trend a go. There are plenty of ways to add industrial elements to your living room. And to get you started, here are some ideas:
1. Create the illusion of space
One of the key features of industrial spaces is, well, space. Think: high ceilings, open-plan living, and oversized windows. But if your living room is lacking in warehouse proportions, there are tricks you can try. Boxed areas make the room look smaller, so open up your home with multi-functional spaces. Keep furnishings and accessories to a minimum for a sleek and clutter-free look. Nod to the industrial trend with storage trunks and copper consoles—perfect for stowing all your stuff away.
2. Use original features and raw materials
Exposed brick walls, poured concrete and distressed wood flooring—all big industrial design ideas. If they aren't already features in your home, here's a hack: go for brick or concrete print wallpaper and ditch carpets to reveal wooden floorboards. If that's not an option, try wood-effect floor tiles to complete the natural look. You don't need a poured concrete floor. Whether you own or rent, add concrete accessories to give your space an urban twist. Maximise style with lighting with concrete bases and shades. Concrete-topped dining tables always make an industrial statement.
3. Accessorise with functional vintage pieces
From sewing machine side tables to tractor seat stools, upcycled vintage pieces will get your guests talking in industrial-style properties. Hunt for unique treasures in boot sales, but for a modern look, make your everyday items a focal point. Invest in a striking bike stand made from wood or metal. Now you can display your bike on your wall like a work of art. They're also handy for saving valuable floor space.
4. Focus on lighting
Statement lighting creates an instant industrial effect. Think metallic pendants, filament bulbs and Anglepoise-style lamps. Make exposed bulbs the focus with pared-back designs in weathered brass or brushed nickel for a bigger impact. If you're looking for a contemporary twist, try conical shades and adjustable settings – when you can control the lighting, you can create the perfect ambience.
5. Contrast with soft textures
Take the unfinished, industrial look and soften its rough edges with personal touches. Contrast textures and style powder-coated metal frames with leather seating. A leather sofa is a fantastic starting point for creating an industrial-style living room. The rugged texture and durability of leather pair perfectly with the raw, unfinished aesthetic that is characteristic of industrial design. For the finishing touch, think wool throws, cushions and geometric rugs. They'll add cosiness without diluting your industrial aesthetic.
To complete the industrial look of your living room, don't forget to check out Banana Home's collection of bed frames and mattresses! Visit our bed frame collection page and mattress collection page to find the perfect pieces for your home.
Previous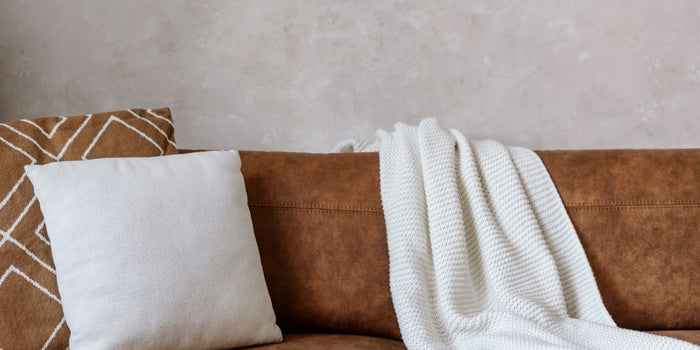 Posted by Thomas Goldsworthy on March 01, 2023
Next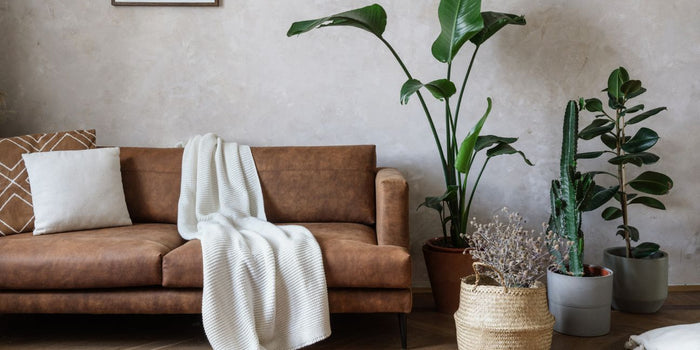 Posted by Thomas Goldsworthy on March 09, 2023