Grey Living Room Ideas: How to Match Colours and Furniture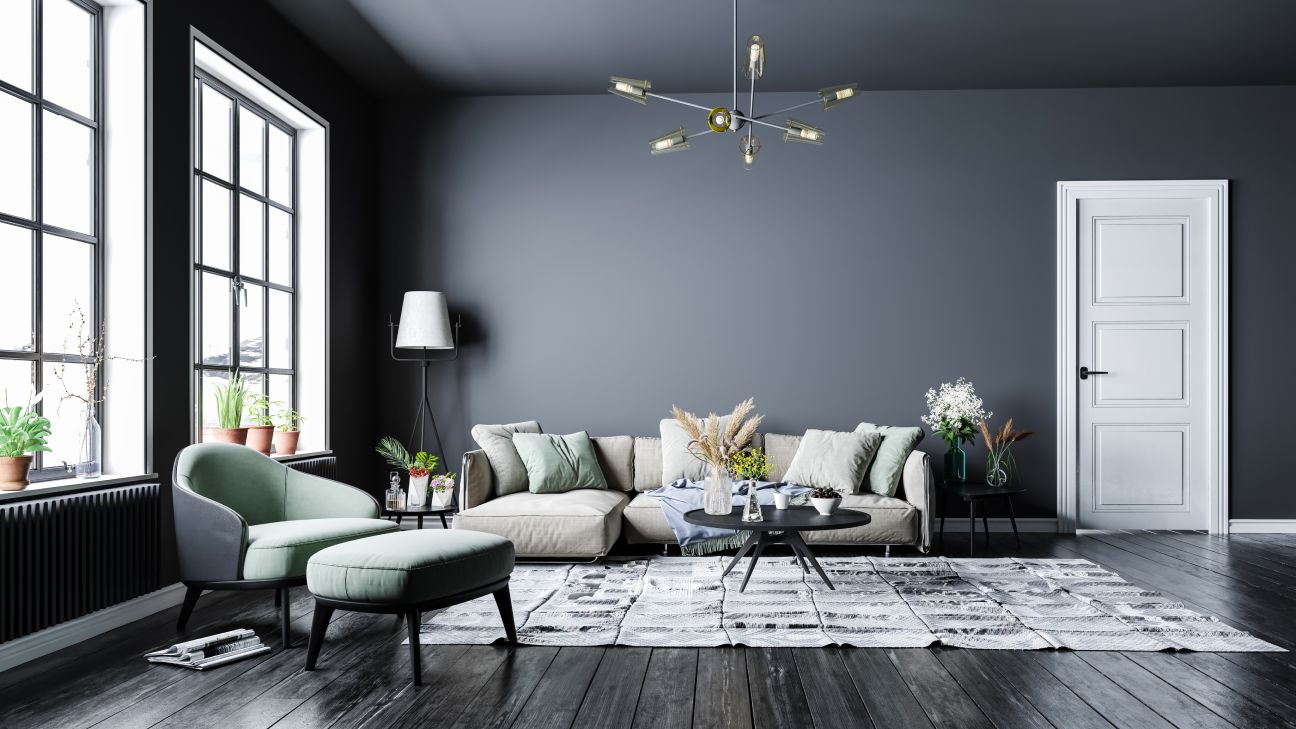 Posted by Thomas Goldsworthy on January 16, 2023
Grey is still having a moment – you can find it throughout every interior style, from design-led boutique hotels to sleek urban bars. A versatile and interesting alternative to white, this shade has blossomed since its grungy battleship grey days. Now, there's a whole spectrum to experiment with, from barely-there dove to nearly-black graphite. And we predict that it's here to stay. Here's how to incorporate grey into your living room.
Explore the grey spectrum to find the one for you
With so many variations to choose from, how do you choose the right grey for you? If your living room isn't flooded with natural light, you might want to consider painting it in a warm-toned grey with hints of pink or yellow. We recommend the 4 seater sofa, especially the one with the grey colour, Hugo sofa. Came in various grey colour options with an Oak base, Hugo can easily accommodate your styling and comfort needs. When combined with soft textures like woollen rugs, throws, and comfy sofas, a dark slate grey can give an unexpectedly calming and cosy feel to a room.
Learn the art of layering – mix shades and tones
You don't have to stick to a single shade. Combine multiple layers of grey in a room by adding furniture and accessories that span the grey palette – it'll create depth and interest. If your furniture's grey, don't camouflage it by painting the walls the same shade. A dark grey sofa may look lost against dark grey walls, but choosing a soft silvery paint shade will help it stand out.
Enhance the layered look by opting for furniture with grey elements, such as concrete-topped units or wooden pieces featuring drawers or doors painted in a single shade of grey. Want to be bolder? Choose graduating shades for an ombré effect.
Create contrast with other colours and textures
To take the layered look one step further, add black and white. The monochrome aesthetic's on-trend, but mixing it up with shades of grey will take it to the next level by adding dimension to your space. Alternatively, pick an accent shade – mustard yellow looks particularly bright against darker greys, and rose pink complements soft greys well.
Choose accessories in these accents – scatter cushions, lighting and rugs. Or opt for one statement piece of furniture to add instant character while also creating a natural focal point. Flashes of metallics, such as copper and brass, will also pop against a grey canvas.
Add natural elements to bring grey to life
Grey might be considered an industrial shade, but it has roots in nature too. Add natural elements to your room to up this aspect. Furniture made from blonde woods such as oak and ash lifts and brighten a grey scheme, while tan leather adds texture and tone. Finish the look with Instagram-worthy greenery, such as trailing spider plants, eucalyptus stems and succulents – it's all about the final flourish.
Previous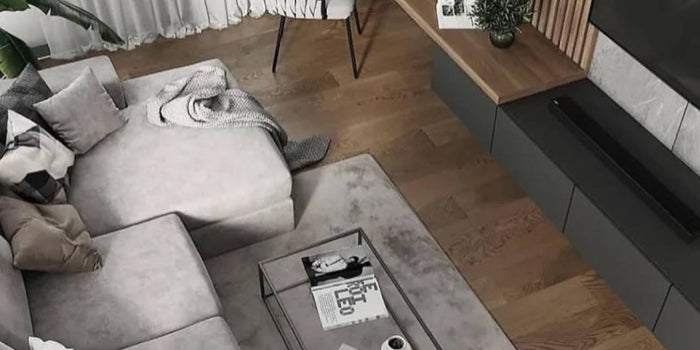 Posted by Thomas Goldsworthy on January 09, 2023
Next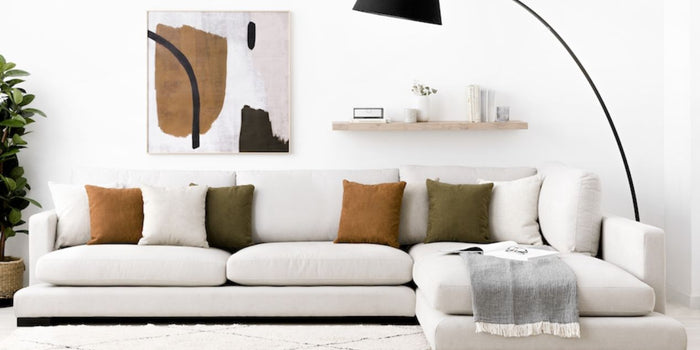 Posted by Thomas Goldsworthy on January 23, 2023