Just adds Joy: 6 Bright Ideas to Refresh Your Living Room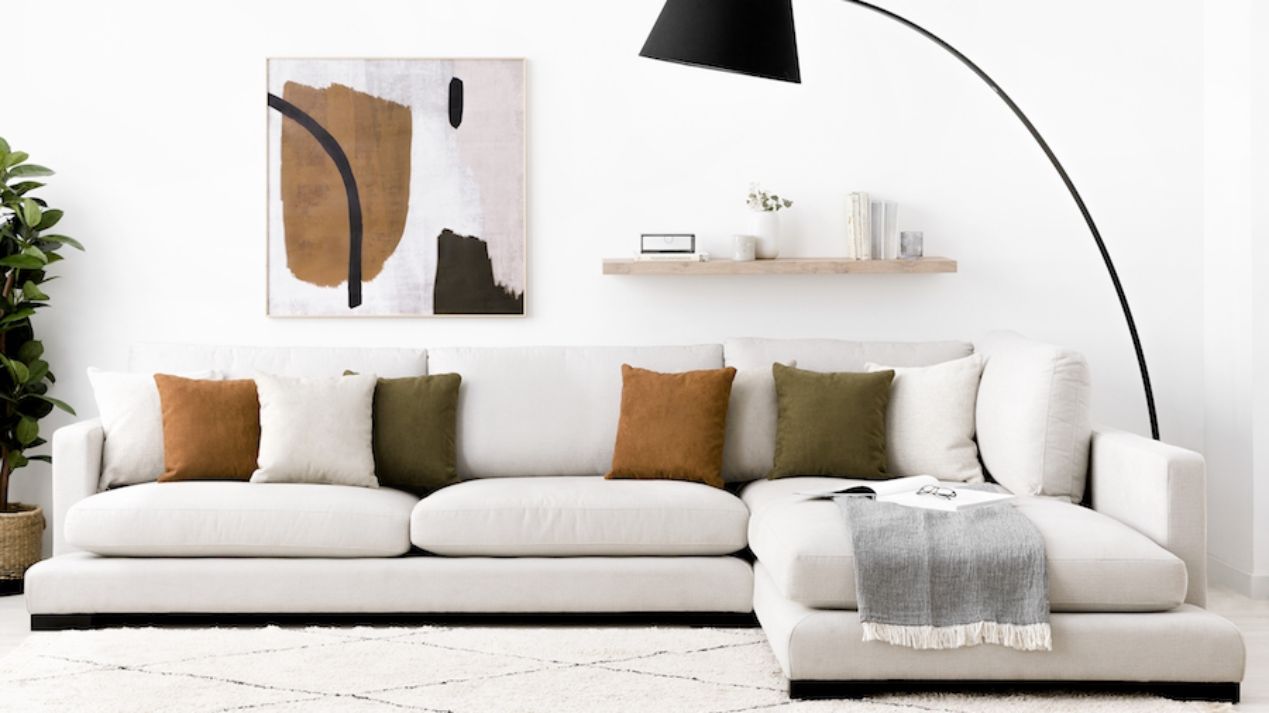 Posted by Thomas Goldsworthy on January 23, 2023
Summer's just around the corner. Lockdown restrictions are easing. There's a palpable sense of joy in the air. And, after a year of gazing at the same four walls, it's time to give your home a happiness makeover, too. What is the best place to start? Your living room. Scroll on for six ways to dial up the fun factor and reclaim your space.
1. Unexpected pops of colour
For a literal palette cleanse, try switching up shades with a bright Lick of paint. Pro-tip: colourful ceilings are trending RN. Want the colour without the commitment? Bring a bold pouffe into the mix or add contrasting cushions to your sofa.
2. Express yourself
There's no better way to personalise your place than through the art you display. Whether you love music, astronomy or pasta (who doesn't?), curate a gallery wall that reflects your taste, loud and proud.
3. Create great indoors
Something that grows gives a sense of life to a space. Pretty apt for a living room, so surround yourself with plants (try this trio for starters). Or, if your green fingers are lacking, give our palm-print wallpaper a go.
4. Touchy-feely fabrics
Touchable materials like velvet, chenille, and boucle are excellent choices for cushions because they are cosy and warm to the touch. They can be used to add texture and visual interest to a space, but when choosing them, it's important to keep in mind the room's overall design and existing furnishings.
5. A squishy sofa
We're so looking forward to being out all day and experiencing the joy of returning home. The icing on the cake? Sinking into a cosy, squishy sofa. A 4 seater sofa can increase the level of comfort in a living room. It makes socialising or relaxing more relaxed and comfortable when there is space for a small group of people to sit down together. After a long day, a 4-seater sofa can offer a cozy and welcoming atmosphere, making it a great place to unwind. A larger sofa can also increase the living room's functionality and adaptability by providing additional seating for movie nights, game nights, and other occasions.
6. Upgrade the ordinary
Our final (and most important) tip? Surround yourself with things that bring you joy. A vase that looks like a brick? Rainbow-hued lights? A wavy sofa in pink velvet? If it makes you smile, it's a winner. Everyday items can be elevated, too. Think of a sculptural table lamp that looks like a piece of art. Or a sideboard with the most amazing patina. Sure-fire ways to add a little pleasure to your day.
Previous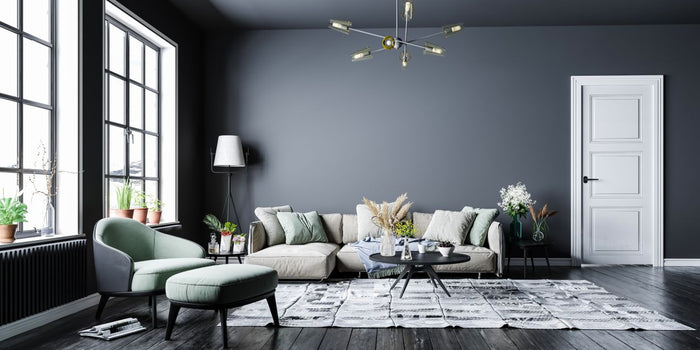 Posted by Thomas Goldsworthy on January 16, 2023
Next
Posted by Thomas Goldsworthy on January 30, 2023